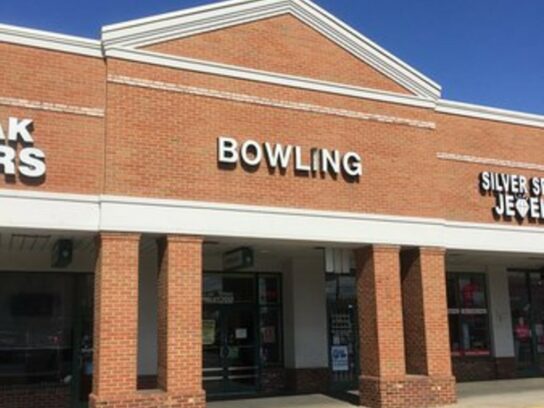 White Oak Bowling Lanes in Silver Spring is enlisting the public to help them overturn an executive order causing the business to close down despite continued reopening efforts throughout the county.
On Tuesday, the bowling alley surprised customers when it posted to Facebook saying that it would be closing its doors again after over a month of operation.
"Hi Everyone, Even though we did everything in our power to make people feel safe and no positives tests came back from our establishment, the county is forcing us to shut down again," White Oak Bowling wrote.
Many fans of the establishment were upset by the news. One individual wrote that he had tried visiting the alley on the day it re-closed only to find all the lights off, adding that he had earlier seen a basketball game allowed to take place with spectators filling the stands without masks or social distance between them. Another individual called out to White Oak Bowling's followers to take action. White Oak Bowling shared in the anger, saying that while the business followed all the rules, it seems that "the county wants to see another business close permanently."
https://www.facebook.com/whiteoakbowling/posts/2680583255489241
White Oak Bowling Lanes had initially closed in March during the county's stay-at-home order along with all other businesses when coronavirus first hit. However, on June 15, the alley announced that they would finally be allowed to reopen on Friday, four days later.
"Today is the day! After a 3 month closure, we are excited to turn that open sign back on today at 5pm! We will be following guidelines and recommendations to ensure we are providing the safest environment possible," wrote White Oak Bowling on Facebook on June 19. "We want everyone to feel safe while visiting us so please do not forget those masks! We hope to see everyone soon!"
The executive order in question allowed many businesses to reopen gradually during Phase 2 reopening, which the county is currently in. However, certain recreational establishments, including bowling alleys, were told they must remain closed. The order became effective on June 19. It is unclear how White Oak Bowling was able to resume operation under the ruling.
"There may have been some [businesses] that were open and didn't know they were supposed to close," said Mary Anderson, Montgomery County Health and Human Services' public information officer.
According to Anderson, while the order was put in place in June, there aren't enough personnel to enforce the rules on every establishment. Inspectors are sent out in response to residents calling up and saying that certain places aren't following guidelines. Anderson added that she doesn't know whether White Oak Bowling was re-closed because an inspector made them or if they only recently became aware of the order telling them not to operate.
https://www.facebook.com/whiteoakbowling/posts/2681314508749449
On Wednesday, White Oak Bowling took to Facebook again, asking followers to call or email the county executive and urge him to meet with the business in order to amend the order.
"Will you all please call and email him requesting that he/representative meets with us? Please provide your honest experience and help us echo this message?" the post asked. "We have spoken to the bowling proprietors association and they feel, along with our lawyer, that we should be under the same classification as a restaurant and gym. We have put the protocols in place and have been adhering to them."
As of Thursday, no new updates had been posted to the business' page regarding when they might be able to reopen once more.