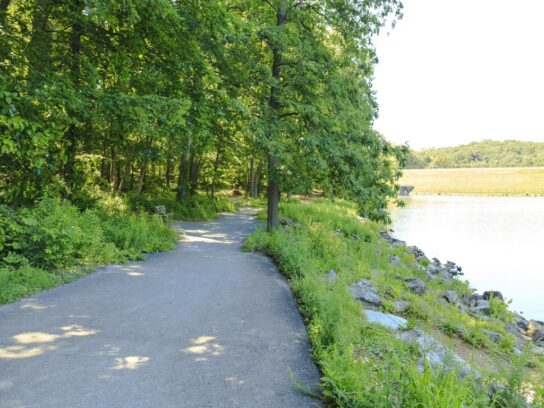 You can still go outside for exercise, according to Gov. Larry Hogan's Stay at Home order announced Monday. 
Hogan issued the order to tell Marylanders not to leave their homes unless it is for an essential reason/activity in order to help slow the spread of COVID-19. Outdoor exercise is an essential activity under the order. 
"Engaging in outdoor exercise activities, such as walking, hiking, running, or biking, but only in compliance with paragraph III below and applicable social distancing guidance published by the U.S. Centers for Disease Control and Prevention ("CDC") and the Maryland Department of Health," the order reads. 
Most Maryland State Parks are open, according to the Maryland Department of Natural Resources (DNR). Seneca Creek State Park in Montgomery County is open. The DNR says people must follow social distancing guidance when out in parks, like keeping groups to 10 people or fewer and keeping six feet apart from anyone else. 
Department of Natural Resources Issues Guidance on Governor Hogan's Stay at Home Order. https://t.co/MWC3N4xcDx pic.twitter.com/HOC2PxpTua

— Maryland DNR (@MarylandDNR) March 31, 2020
While most parks are open, other sites are not. 
"State beaches, campgrounds, pavilions, playgrounds, and other facilities have been closed to prevent potential spread of the virus," the DNR said in a statement Monday. Recreational boating is not allowed. Maryland Natural Resources Police and state park staff members will monitor parks and sites to separate crowds and make sure people are obeying Hogan's order.