2022 Primary Election Montgomery School Board District 5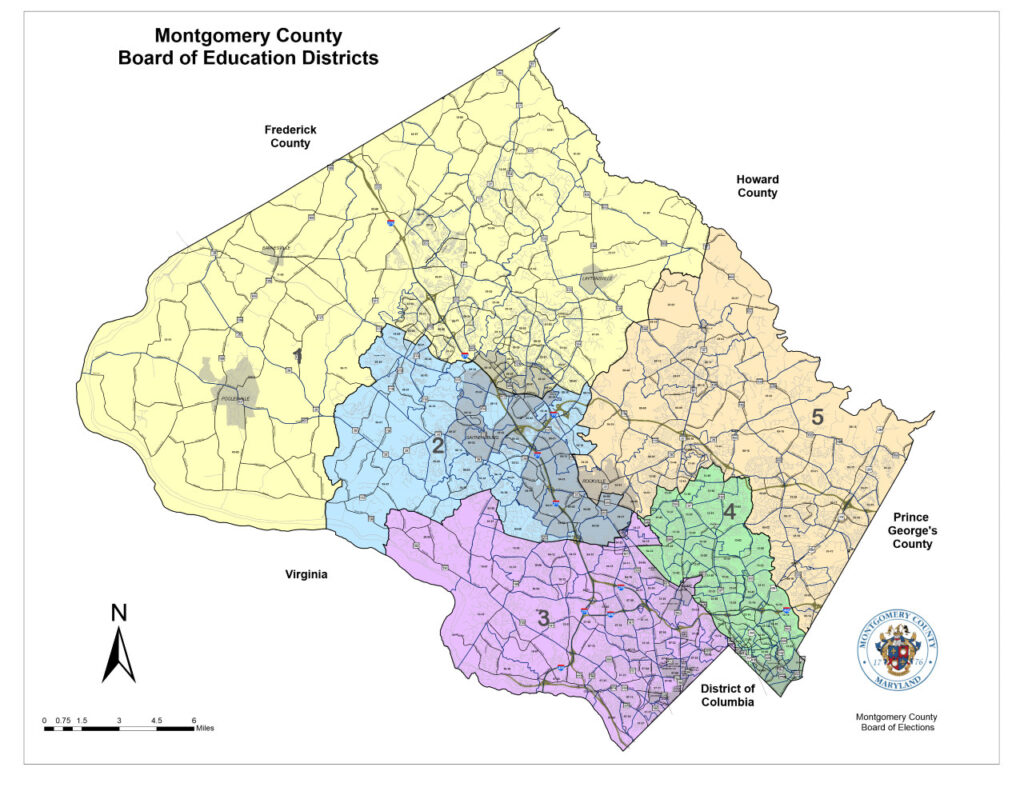 Montgomery County voters will elect four nonpartisan members to the Board of Education in November. The top two vote-getters in the July 19 primary for the at-large and the District 1, 3 and 5 seats will advance to the general election.
Brenda Wolff currently serves as the District 5 member and president of the school board. She is seeking reelection to a second term on the board.
Candidates must reside in District 5 and include Valerie Coll, Dawn Iannaco-Hahn, and Brenda Wolff.
Polls are open from 7 a.m. to 8 p.m. July 19 for the primary election. Early voting is available from July 7 to July 14 at 14 early voting centers throughout Montgomery County
---
Nonpartisan

Valerie Coll
Website:
Facebook: Val4BOE
Contact Information
Email: Val4Boe@gmail.com
Residence: Silver Spring
Video Statement by Valerie Coll
Candidate did not record a video statement
---
Dawn Iannaco-Hann
Website: http://www.anewdawn4boe.com
Facebook: @anewdawn4boe
Twitter:  @Dawn_LCPC
Contact Information
Email:  anewdawn4boe@gmail.com
Residence: Silver Spring
Video Statement by Dawn Iannaco-Hahn

---
Brenda Wolff (incumbent)
Website: www.brendawolff.com
Facebook: @brendawolffforboardofeducation
Twitter: @brendawolff1
Contact Information
Email: brenda@brendawolff.com
Residence: Silver Spring
Video Statement by Brenda Wolff

---