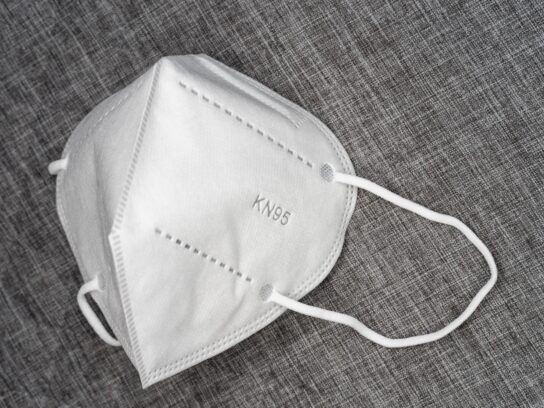 A partir del viernes, los residentes del condado de Montgomery pueden recoger mascarillas N95 gratuitas junto con pruebas rápidas de COVID-19 en las bibliotecas públicas.
Los residentes estarán limitados a cuatro mascarillas por adulto, según la directora de las Bibliotecas Públicas del Condado de Montgomery (MCPL), Anita Vassallo. Las bibliotecas distribuirán los cubre bocas a la misma hora y en los mismos lugares que la recolección rápida de pruebas.
🆕 Montgomery County residents can pick up free, adult-sized N95 masks at 19 @MCPL_Libraries branches starting FRIDAY (Jan. 21). Supplies are limited and the masks will be available on a first come, first served basis! 📰 News release ➡️ https://t.co/qw7gNmm96Y @MoCoDHHS pic.twitter.com/q6uKQ7wTTU

— Montgomery County MD (@MontgomeryCoMD) January 19, 2022
Puede ver las locaciones y horarios aquí.
La distribución rápida de kits de prueba en las bibliotecas comenzó el pasado lunes 10 de enero. Los residentes pueden obtener dos kits por persona, lo que equivale a cuatro pruebas en total. Se distribuyeron más de 93,000 kits el primer día, según el subdirector administrativo del condado de Montgomery, el Dr. Earl Stoddard.
Nota Previa
Pruebas Rápidas de COVID-19 Disponibles en Bibliotecas a Partir del Lunes