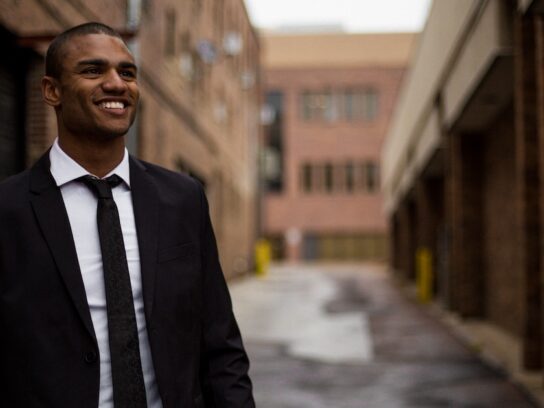 If you want to invest in publicly traded companies then you can easily do that by purchasing stocks. However, there is more than one type of stock. Common stock is the most well-known type of stock, but there is also preferred stock. Both types of stocks represent a piece of ownership in a company and are used to try to profit from the future successes of the business. Let's explore the differences between preferred stock and common stock.
What is common stock?
Common stock gives investors an ownership stake in the company. There is generally more common stock selling on stock exchanges than preferred stock. When people talk about 'stocks' they are generally referring to common stock. Investors can vote on the company's board of directors and approve major corporate decisions.
The value of the common stock can rise dramatically over time as the company gets larger and more profitable. However, dividends are typically not guaranteed and can be changed or eliminated.
Common stock is more volatile than preferred stock. Common stockholders are last in the line to get a payout if the company fails. Before investing in common stock, investors should consider their tolerance for investment risk.
What are some advantage of common stock?
Voting rights: the number of votes is directly related to the number of shares owned.
Unlimited potential: There is no limit on how much the share can grow.
Taxes: taxes on capital gains are deferred until stock is sold
What are the disadvantages of common stock?
Greater price volatility: There is no predictability in how much you will receive in dividends or share growth.
You can lose money: you may not receive any dividends and may lose your original invested amount if the company goes bankrupt.
Last in line: dividends are paid out to preferred stockholders before common stockholders
What is preferred stock?
Preferred stock works more like a bond. It pays shareholders a specified dividend and performs better when interest rates decline. They are generally less volatile but this also means that they have less potential for profits.
Just as the name suggests, preferred stockholders are given preference over common shareholders. This means that they will receive their dividends before common shareholders. Preferred stock can also be converted into a fixed number of common stocks. However, common stock cannot be converted into preferred stock.
Preferred stocks are more secure and have a lower risk of losses. It is generally recommended for short term investors who cannot ride out the market fluctuations.
What are some advantages of preferred stock?
Paid before common stockholders: preferred stockholders are paid their dividends before common stockholders receive theirs.
Predictability on how much you will receive: preferred stockholders receive a specified dividend that is often higher than common stock dividends.
Less risk: if a company goes bankrupt, then preferred stockholders have a higher priority to get repaid than common stockholders.
What are the disadvantages of preferred stock?
No voting rights: preferred stockholders don't have any voting rights.
Limited potential for capital gains.
What's the difference between preferred stock vs common stock?
Dividends: The dividends for common stock are variable and are paid out depending on how profitable the business is. For example, one month a common stockholder might get paid $30, and then the next month they may only get paid $10 because the business isn't doing as well. Preferred stock has a set dividend and redemption price. For example, preferred shareholders will receive a steady payout of $15 per month.
Voting rights: Only common shareholders have voting rights. For example, if the company were to vote on a new board of directors, then a common shareholder would be able to vote but a preferred shareholder would not be able to vote.
Volatility: Common stock is very volatile and carries more risk of loss if a company fails. Preferred stock isn't as volatile.
Claim to earnings: Preferred shareholders are paid before common shareholders. This is true when the company is doing well and also true if the company liquidates.
Conversion: Preferred stocks can be converted to a fixed number of common stocks. However, common stocks cannot be converted into preferred stock.
Which is better – preferred stocks or common stocks?
It really depends on your objective. If you want income now and don't want to take on additional risk, then preferred stocks are probably your best option. If you want long term returns for the future, then common stocks are probably your best option. Common stocks will give you more growth potential, but you won't get a fixed dividend payment.
It's important to think about your risk tolerance and your short and long term financial goals. You may also want to mix some preferred stock and common stock to create a diversified financial portfolio. You could buy common stocks of a growing company and preferred stocks of an established company. Talk to your financial advisor about which type of stock may be best for you.