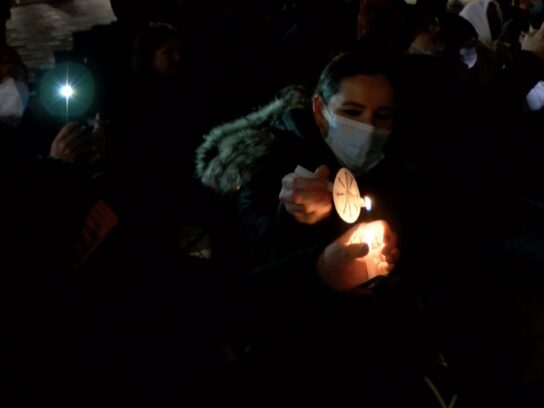 March 2022 marks two years of battling COVID-19 in Montgomery County. 
On Thursday night, the community gathered for a candlelight vigil at the Marian Fryer Town Plaza in Wheaton to remember residents and employees who have lost their lives to the pandemic. Montgomery County is nearing 2,000 COVID-19 deaths.
"And to put it into closer perspective, that's one out of every 550 people," County Executive Marc Elrich said. 
"One out of every 550 people," he emphasized. Elrich noted that two years ago this week, the county's first three cases of COVID-19 were confirmed.