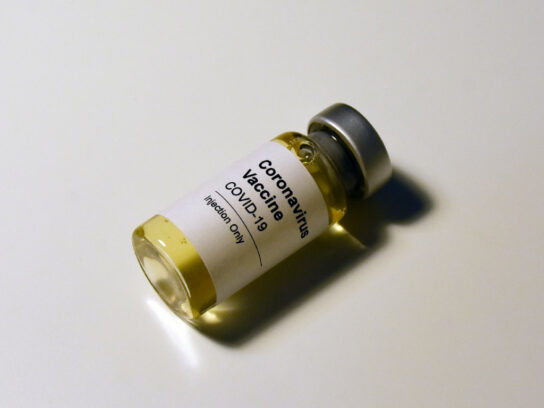 Los datos de vacunación COVID-19 del Centro para el Control de Enfermedades, CDC por su siglas en inglés, muestran que, entre los condados con una población mayor a 300,000, el condado de Montgomery ocupa el primer lugar en la nación cuando se trata de vacunar a personas de 12 años o más.
El Departamento de Salud y Servicios Humanos del Condado de Montgomery obtuvo los datos de los CDC el 4 de junio, mostrando que, en ese momento, el 69,4% de la población elegible del Condado de Montgomery recibió al menos una dosis de la vacuna COVID-19. Tanto el Departamento de Salud de Maryland como el Departamento de Salud y Servicios Humanos (DHHS) del condado de Montgomery solo informan sobre los datos de las vacunas que se distribuyeron en el estado, pero los datos de los CDC corresponden a los residentes del condado de Montgomery que pueden haber recibido la vacuna COVID-19 en Washington DC u otros estados.
Los funcionarios del condado dicen que más de 28,000 jóvenes han recibido su primera dosis, desde que se aprobó la vacuna Pfizer COVID-19 en mayo para personas de 12 a 15 años.
Durante su conferencia de prensa semanal, el ejecutivo del condado de Montgomery, Marc Elrich, explicó cómo un esfuerzo de colaboración llevó al condado a alcanzar este hito.
El concejal Andrew Friedson tuiteó sobre los datos el viernes y agregó: "¡Crédito a nuestros profesionales de la salud pública, socios comunitarios y residentes que LO HICIERON!"
Great news! Per the CDC #MoCo ranks 1st among counties nationwide for % of eligible population vaccinated with nearly 70% of residents 12 & older having received both shots or a single dose J+J. Credit to our public health professionals, community partners & residents who GET IT!

— Councilmember Andrew Friedson (@Andrew_Friedson) June 4, 2021
Un portavoz de Friedson le dijo a MyMCM que el concejal ha estado trabajando para obtener los datos de COVID-19 del condado de Montgomery para observar el número de vacunas que los residentes que obtuvieron fuera del estado.
Los datos de los CDC muestran que de los condados con una población mayor a 300,000, el condado de Dane, Wis., se ubica detrás de Montgomery en cuanto a vacunar a los residentes con el 68.7% de sus residentes mayores de 12 años; el condado de Howard, Maryland, ocupa el tercer lugar, habiendo vacunado al 68,7% de los residentes elegibles.