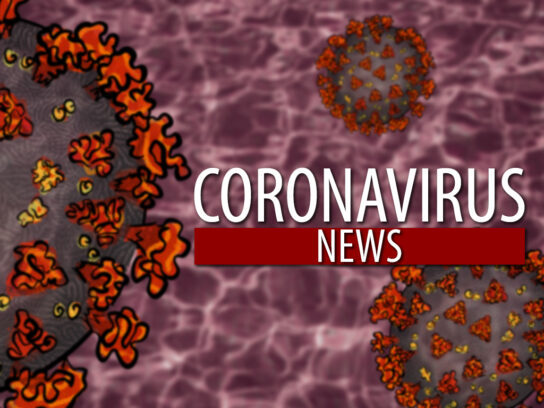 Montgomery County Councilmembers unanimously voted to end alcohol sales in restaurants and bars after 10 p.m. and to reduce gathering sizes from 50 to 25 people, citing increasing cases of COVID-19.
As of 5 p.m. Tuesday, the county's Late-Night Alcohol Sales Program will be suspended but take-out orders will be permitted, the council agreed at its Nov. 10 meeting. The program was initiated on Oct. 1 and 198 businesses had participated in the program.
Also mandated under County Executive Marc Elrich's executive order that the council approved, there is a maximum of 25% of capacity allowed at fitness centers, indoor food service establishments, museums and art galleries, retail establishments and religious facilities.
Capacity is reduced to 25 percent or 25 people, whichever is lower, for bowling venues and for such services as hair salons, barbershops, massage and nail salons. Escape room businesses may reopen at a capacity limit of six people.
Council President Sidney Katz said he was "very concerned" with the increase in COVID-19 cases. On Tuesday morning, the Maryland Department of Health reported that there were 185 new cases here. The number of newly confirmed cases and the test positivity rates have been rising during the past 30 days.
Councilmember Andrew Friedson said he understood the need to bring back some restrictions but regretted that it would probably result in the closings of additional businesses.
During a public hearing, Tom Ruder, the owner of several salons and spas, and Piotr Gajewski of the National Philharmonic, urged the council not to reduce inperson capacity in their businesses.
Also during the council meeting, Dr. Travis Gayles, the county's health officer, said, "Hospital numbers are starting to increase as well as the utilization of the emergency room." He noted that hospitals are seeing an increase in cases among young people.
During the past weekend, there was "a significant increase in cases involving youth ice hockey," he said.
Earl Stoddard, director of Montgomery County Office of Emergency Management & Homeland Security, predicted that if the number of COVID-19 cases stop climbing and instead return to reduced levels, "If the trend line that we are currently on continues as it is," he predicted, "I would be very surprised if you see any real substantial in school education."
He added that the measures taken to curtail some restrictions were designed to lower the number of cases.
Montgomery County Public Schools recently discussed the possibility of returning to school in 2021.
As #COVID19 cases rise in our community & across Maryland, the Council approves new Executive Order 122-20AM to protect public health. View the order https://t.co/uIHH0sQb52 . Get updated COVID-19 data on the County's Data Dashboard https://t.co/Y1tYejWoF4 . https://t.co/Kw4h8zkUGn pic.twitter.com/w2TH7A3F1B

— Montgomery Council (@MoCoCouncilMD) November 10, 2020
Related Post