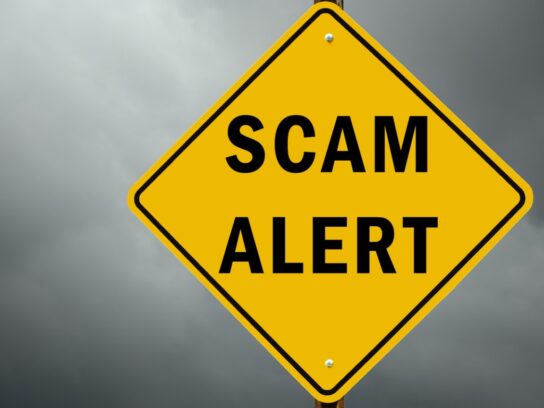 The Montgomery County Office of Consumer Protection (OCP) advises residents that are donating to charities this holiday season to make sure they are giving to a reputable and registered organization.
This year charities have focused their efforts towards coronavirus-related programs such as aid to the unemployed, families of those who are sick because of COVID-19 or towards care packages for health workers, according to the press release. Scammers are taking advantage of this new focus and often disguise themselves as charities to take money.
According to the press release, scammers have many regular tricks and scripts they use. A resident may receive a mailer thanking them for a donation they have never made. This usually causes the resident to mail back a donation out of guilt. Scammers will also use the name of legitimate organizations or names that sound similar to certain charities to trick people into donating. Con artists manipulate the area code of phone numbers so residents feel like they are talking with a local charity. OCP also says, criminals will often promise that a resident's donation will be tax deductible, but this is never the case.
OCP advises citizens to follow these tips to avoid falling into charity fraud schemes and donate to legitimate organizations:
Check with the Maryland Secretary of State's Office at 410-974-5521 or the website to be sure the charity is registered.
Give to established charities or groups whose work you know and trust.
Use trusted research sites like Charity Navigator, Guidestar or Charity Watch to get backgrounds on the charity, its financing and use of funds. In addition, search its name plus "complaint," "review," "rating" or "scam."
Be wary of new organizations that claim to aid victims of recent high-profile disasters.
Never agree to give money over the phone or to a door-to-door solicitor. Ask for written information about the charity and read it before deciding on whether to donate.
Give using a check or credit card. If a charity or organization asks for a donation through cash, gift card, virtual currency or wire transfer, it is probably a scam. Review checking and credit card statements closely to make sure you were only charged the amount you agreed to donate – and that you are not signed up to make a recurring donation.
Practice good cyber hygiene:
Do not click links or open email attachments from someone who is unknown.
Manually type out links instead of clicking on them.
Do not provide personal information in response to an email, robocall or robotext.
Check the website's address—most legitimate charity organization websites use ".org" rather than ".com"
Be skeptical of social media posts.
Before making a donation, be sure to know:
The full name, address and phone number of the charity.
If the charity (and paid fundraiser, if one is used) is registered with the Maryland Secretary of State.
How much of the donation will go to the charity and how much goes to the fundraiser who contacted you.
For what purpose will the contribution be used.
If the contribution is tax deductible.