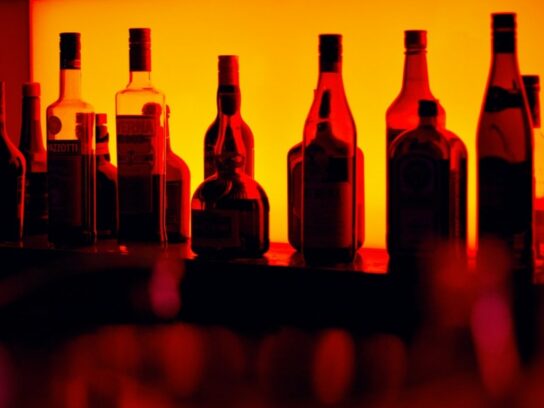 Although Montgomery County has met one of the criteria that requires suspending its Late-Night Alcohol Sales Program, it is not yet planning on doing so.
"By the definition we have met at least one of the criteria to suspend that program," Office of Emergency Management and Homeland Security Director Dr. Earl Stoddard said at a county council meeting Tuesday. The metric: three-day new coronavirus case average.
According to the executive order highlighting the program, it "will be automatically suspended if" the three-day new case average is over 100, among other criteria. Since the program went into effect Oct. 1, there have been nine days when the three-day average exceeded 100. Still, on Tuesday Stoddard said the county has no reason to believe the alcohol program is linked to the over-100 averages. He said contact tracing doesn't point in that direction and the county is monitoring close to 220 businesses in the program.
"While we don't have any reason to believe that program is the cause of any of the issues that we have seen specifically, we are very closely monitoring that," Stoddard said. If the higher case averages prove to be part of an ongoing trend, then he said he thinks the program would have to be suspended.
Councilmember Hans Riemer was the only member to vote against the program; he wants Montgomery County to focus on schools. As restrictions loosen in areas like late-night socializing, Riemer worries it will become more difficult to get health metrics to a point where schools can reopen. On Tuesday he said the language in the executive order is clear and that the county is in violation.
"I didn't think there would be, kind of, an option here, you know. It says what it says," Riemer said.
On Oct. 1 the county began a program to allow food establishments to sell alcohol for on-premise consumption past the 10 p.m. deadline, until midnight. The 10 p.m. deadline went into effect Aug. 5; Stoddard said in July that restaurants at night were of particular concern when it came to COVID-19 compliance. He said the problem was greater during the after-dinner period when restaurants operate more like traditional bars.
Businesses are not automatically enrolled in the program and must apply for a permit to serve alcohol until midnight. Under the program, a staff member must be working for the sole purpose of enforcing COVID-19 rules like mask-wearing and physical distancing. The executive order says establishments that violate the program may be immediately disqualified, have their alcohol license suspended and/or be fined up to $20,000.
📣 County Health Officer Dr. Travis Gayles is updating the @MoCoCouncilMD, which is sitting as the Board of Health.
Watch live @CountyCableMoCo ▶ https://t.co/LAyZTvyscV. pic.twitter.com/ShJ7Pk3B3w

— Montgomery County MD (@MontgomeryCoMD) October 20, 2020