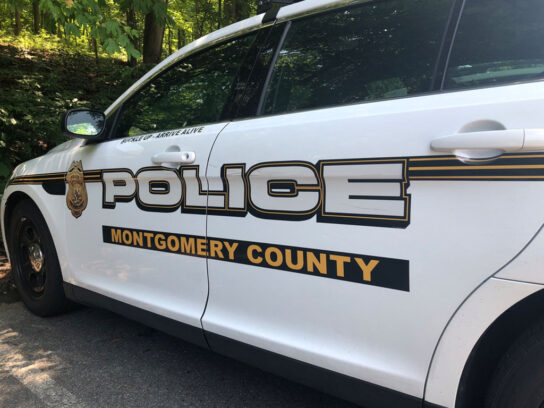 The Montgomery County Police Department (MCPD) is providing extra patrols for the Asian American and Pacific Islander (AAPI) community following Tuesday's mass shooting in Atlanta that killed eight people, including six Asian women.
"We have already begun, as the County Executive noted earlier in his comments, to provide extra patrols to the business communities in the AAPI community, as well as the neighborhoods," MCPD Chief Marcus Jones said during a unity event Friday. "Our officers are on high alert for any event. We've done some business checks with some of our massage parlors, for example, and beyond."
County Executive Marc Elrich said the county will not tolerate crimes against the Asian community and every reported incident will be investigated.
"I've instructed my staff to reach out to the Asian community to offer resources and protection, including patrols around neighborhoods and businesses to provide a peace of mind and sense of security," he said. Elrich said the rise in anti-Asian hate crimes is a direct result of racist talking points and words used by former President Donald Trump. Elrich said he would not repeat the rhetoric so as not to give it validity.
"I want to reiterate: the Montgomery County Government and our agencies are not going to refer to the COVID-19 or coronavirus by any other name other than it's technical or scientific name," he said.
"No other name that promotes xenophobia or assigns blame or fosters hate against the Asian community will be used ever by the county government. It is not a joke, it is not funny, it is not clever – it is violent, hateful to use the language that the previous president assigned to this."
Tho Tran, Executive Director of Vietnamese American Services (VAS) in Silver Spring, shared an experience her organization had last year. She said in June 2020, VAS members were distributing food in Gaithersburg when a man approached them and began harassing them and making racist remarks.
"We were scared and were quiet. We didn't react because we were afraid we may escalate the situation," Tran said. Before leaving, the man told VAS members to go back to their country, she said.
"Just a few days ago when we heard about the mass shooting in Atlanta, a lot of nail workers… they have to leave work late at night. They shared they're scared and concerned." Tran said they are worried someone may harass or physically harm them.
Elrich said the unity event is not the end of the county's work to end hate crimes against the AAPI community. Leaders will hold an Asian Community Safety Conversation on April 1; more information will be shared soon, he said. He urged residents who experience hate crimes to report it.
"If you are the victim, don't be a silent victim. Put your name forward, so we can deal with the people who are out there in the community intent on perpetuating hate," Elrich said. The county shared phone numbers that residents can call to report hate crimes:
Resources for the AAPI community to report hate/violence in the county @mymcmedia: pic.twitter.com/Bw7hiklV5u

— Maryam Shahzad (@maryam_mcm) March 19, 2021