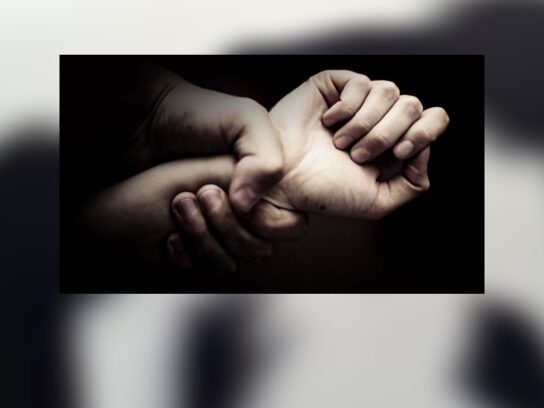 It's been about three weeks since the Family Violence Awareness and Prevention Campaign launched in Montgomery County. The goal is to address the concern for people who might be in violent circumstances while quarantined at home.
County Domestic Violence Coordinating Council leaders say since the campaign launched, there's been an increase in calls for help and an uptick in hits to the Family Justice Center website. There's also been thousands of hits on Twitter and Facebook. While domestic violence related calls for help have gone up, local authorities say child abuse reports have declined during the COVID-19 shutdown.
MyMCMedia spoke with Montgomery County State's Attorney's Office Special Victims Division Chief Debbie Feinstein who explains troubling trends, and how the campaign has been helping those in need so far.
Feinstein says after working closely with the Montgomery County Police Department's Domestic Violence/Elder Abuse Unit, they've seen case assignments in that category increase by about 30 percent recently.
If you or anyone you know is need of help, please call the Family Justice Center at 240- 773-0444 or the Crisis Center at 240-777-4000.
We are sending out thousands of awareness cards to restaurants and grocery stores to make sure people know that services for victims of abuse are still available. Thank you to @DVCourtWatch volunteers for calling them! pic.twitter.com/ywZDeyymnR

— Choose Respect (@Choose_Respect) May 8, 2020
COVID19 pandemic quarantine creates a crisis for victims of domestic violence. You can help today! #covidcantstopgoodhttps://t.co/bEbfEp7pq5

— MCFJC Foundation (@MCFJCFoundation) April 30, 2020
Previous Post:
New Campaign Aims to Help Victims of Family Violence During Shutdown