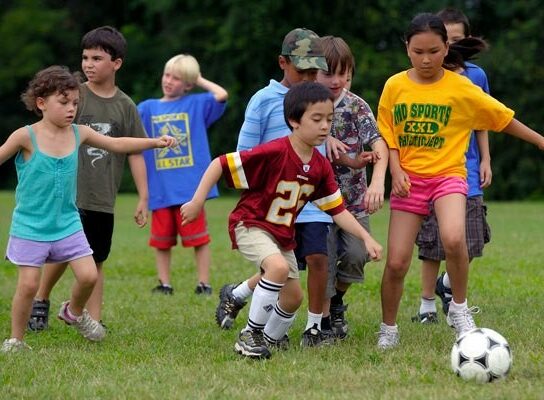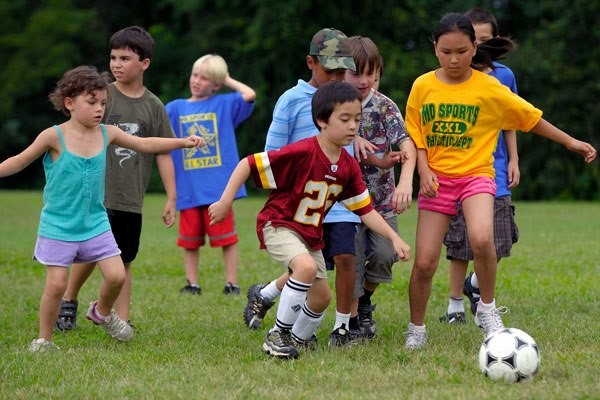 The Montgomery County Recreation Department and the Parks Department announced in separate statements Wednesday all of its summer camps are canceled because of the coronavirus pandemic. Refunds are being processed to anyone who has registered.
According to Carmen Berrios Martinez, a spokesperson for the Recreation Department, about 6,500 people had registered for 2020 summer recreation camps. Melissa Chotiner, a spokesperson for the Parks Department, said the Parks Department had about 3,500 campers registered for its summer camps.
Recreation Director Robin Riley said in a statement the department looks forward to serving the community once it is safe to do so.
"Once we receive guidance from State officials, we will work closely with our local public health officials to determine the appropriate methods and timing to reopen our facilities and programs," Robin Riley said.
Parks Director Mike Riley released a statement with a similar sentiment, noting, "we believe that summer camps will be appropriate only during a later phase of the Governor's reopening plan."
Mike Riley said, "I understand that children and families benefit greatly from our summer camps, and this decision was not made lightly. We look forward to the resumption of our summer camps during the summer of 2021."
.@MoCoRec has canceled its summer camps and summer programs because of the #COVID19 crisis. The department is developing a new set of summer camp offerings if guidelines would eventually allow them to take place this year. Details: https://t.co/xhXU5UKq3S. pic.twitter.com/5It5xTlBcr

— Montgomery County MD (@MontgomeryCoMD) May 13, 2020
The announcements came as Gov. Larry Hogan's Stay at Home order is still in effect to prevent the spread of COVID-19. Because of this order, the Recreation Department has closed its pools and recreation centers and the Parks Department has closed most of its facilities (besides outdoor parks, trails, tennis courts, and South Germantown Recreation Park's golf driving range).
Both departments launched online portals with free activities, fitness videos, and educational activities. The Parks' online portal is called Explore From Home and the Recreation Department's online portal is called Virtual Rec Room.
Recreation, Parks Departments Planning 'Camp Alternatives'
Because scheduled camps are canceled, the Recreation Department is instead preparing "camp alternatives" for a number of different scenarios, based on guidance County Health Officer Dr. Travis Gayles.
What are these "camp alternatives"? According to Martinez, spokesperson for the Recreation Department, the answer to this question has not and cannot be determined until the department knows what kind of social distancing restrictions are in place during the summer.
Whatever the restrictions are, Martinez says the department has a number of alternative plans in place. For instance, if the stay at home orders stay in place through the summer, the Recreation Department is looking into virtual camps—some of which might be free, others that could come with a price if people want more "live" interactions (of course, no decision has been made). Another possible hypothetical, if social distancing measures are somewhat lifted so that people can only congregate in groups of 10, the Recreation Department might create small group camps.
The Recreation Department does not know what camps will look like exactly until there's more guidance from state and local officials. Martinez said, what is for sure is that what was normal in years past—camps with up to 150 campers—is no longer safe. Whatever is the "new camping" experience will have completely different safety measures in place.
The Recreation Department says once facilities are given direction from state officials to reopen, there will be new safety procedures in place. As pools and recreation centers are closed, the department has launched a "Virtual Rec Room" website, with free activities, fitness videos, virtual tours and more.
UPDATE

We are cancelling all programming, rentals, and events in June. And, indoor facilities and outdoor amenities remain closed through June 30.

For this and other updates, visit our website: https://t.co/uAJNCm2fEB. pic.twitter.com/TvmUvxiW3g

— Montgomery Parks (@MontgomeryParks) May 13, 2020
The Parks Department—which is separate from Montgomery County Recreation and is part of The Maryland-National Capital Park and Planning Commission—is also evaluating "whether any limited camp programs can be reinstated later in the summer."
"To help meet the needs of parks patrons and their families during this crisis, Montgomery Parks staff are developing online experiences and educational opportunities for children and adults that will be available to the public in the coming weeks," a Parks statement says.
Related Post:
The Question Looms: Will Montgomery County Pools Open this Summer?