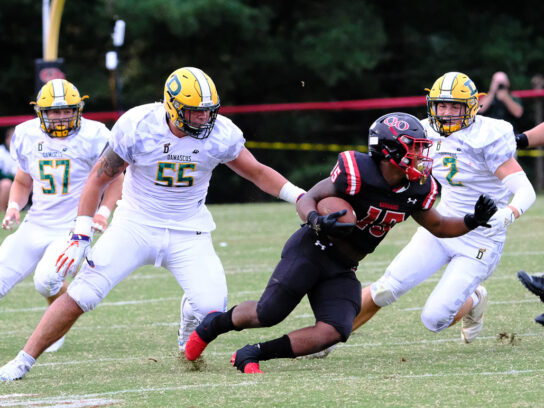 High school sports in Montgomery County can resume outdoor practices beginning August 12, Maryland State Superintendent Karen Salmon announced.
Sports programs across the county have been completely shut down since March because of the coronavirus pandemic. Most spring sports lost their entire seasons and many seniors did not have the opportunity to complete their high school athletic careers.
But as Montgomery County prepares to enter Phase Two of its reopening plan, the number of people allowed at outdoor gatherings is expected to rise throughout the summer. High school coaches are going to be bound by the guidance from the Maryland Health Department as they consider how to safely practice with large teams such as football.
For many high school athletes, the several months long recess from daily sports conditioning could present a challenge as they gradually return to practice. The Maryland Athletic Association emphasized the need for coaches to reevaluate the physical status of their players as they slowly rebuild athletes' durability and the intensity of workouts.
Schools will also be required to intensify their cleaning protocols, including equipment used by student athletes.
Maryland Public High School #Athletics will resume participation on August 12, 2020https://t.co/Lux7MLMn8o

— Montgomery County Sports Hall of Fame (@MoCoSHF) June 11, 2020