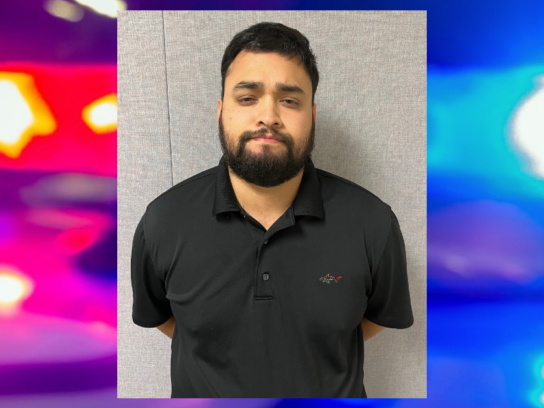 Detectives de la División de Delitos Mayores arrestaron y acusaron a un hombre de Burtonsville en relación con dos robos bancarios a mano armada, según un comunicado de prensa del 4 de diciembre del Departamento de Policía del Condado.
El 19 de noviembre, Israel Edenilson Ramírez, de 28 años, supuestamente ingresó al Bank of America en la cuadra 2600 de University Blvd. Oeste en Wheaton. Los empleados dijeron que solicitó hablar con un gerente. Una vez dentro de la oficina del gerente, Ramírez supuestamente mostró una pistola, disparó una bala y exigió dinero. El gerente obedeció, recogió dinero de detrás del mostrador y se lo entregó. Ramírez presuntamente disparó una bala adicional contra la pared antes de huir de la escena.
El 24 de noviembre, los detectives publicaron fotos de vigilancia del incidente y solicitaron la ayuda del público para identificar al sospechoso.
Detectives Investigate Armed Bank Robbery in Wheaton; Surveillance Photos of Suspect Releasedhttps://t.co/5ht9ewGQ2C pic.twitter.com/fm85LFmG7l

— Montgomery County Department of Police (@mcpnews) November 24, 2021
El 3 de diciembre, Ramírez presuntamente cometió un segundo robo a mano armada en el Capital One Bank ubicado en la cuadra 15600 de Old Columbia Pike en Burtonsville. En este incidente, Ramírez presuntamente mostró la pistola y disparó varias rondas al ingresar al banco. Luego supuestamente se acercó al cajero, exigiendo una cantidad de dinero no revelada. Una vez que el cajero entregó el dinero, Ramírez supuestamente huyó de la escena.
Más tarde ese mismo día, los detectives solicitaron y recibieron una orden de arresto acusando a Ramírez de robo a mano armada, asalto en primer grado, uso de un arma de fuego en la comisión de un delito grave y asalto en segundo grado. Luego, los detectives detuvieron a Ramírez en el condado de Prince George. También ejecutaron una orden de registro e incautación en la residencia Ramírez, donde recuperaron elementos de prueba.
Ramírez está detenido sin derecho a fianza en la Unidad Central de Procesamiento. Si es declarado culpable de los cuatro delitos, enfrenta una pena máxima de prisión de 75 años.