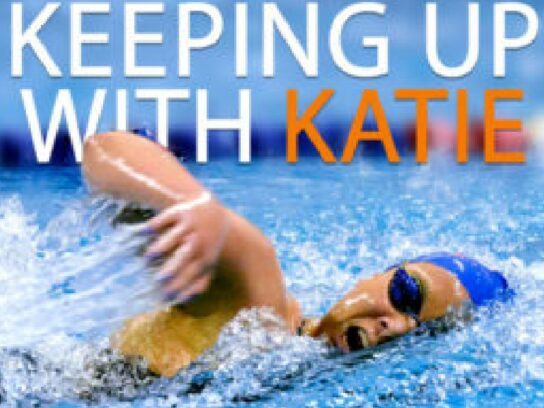 Katie Ledecky is back in the pool doing what she does best. For the second time in a week, Ledecky set a world record.
On Saturday, the 7-time gold medal winner won the 800-meter freestyle in a FINA Swimming World Cup event in Indianapolis. Ledecky's time of 7 minutes, 57.42 seconds broke the previous record by almost 2 seconds. That record had stood for nine years.
World Record wink😜 Back to work😉 pic.twitter.com/rhlwGxn4VP

— Katie Ledecky (@katieledecky) November 6, 2022
Ledecky breaks 800m freestyle short-course world record https://t.co/2E7JCPYwED pic.twitter.com/kKIvfXqUES

— Reuters (@Reuters) November 6, 2022
Last Saturday in Toronto, Ledecky set a world record in the 1500 meter freestyle short course by nearly 10 seconds.
(FULL SWIM) Watch the new 1500m Freestyle #WorldRecord set by @katieledecky in Toronto! 👇https://t.co/ijmJr7vb76

— FINA (@fina1908) October 30, 2022