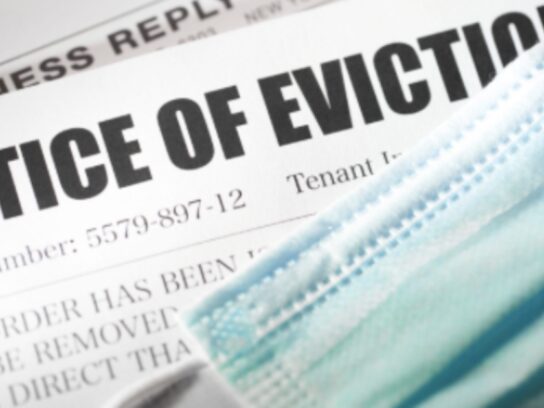 Hasta el 30 de junio, los residentes elegibles tendrían la oportunidad de postularse a la cuarta fase del programa de alivio de alquiler que brinda asistencia financiera a los inquilinos que han experimentado dificultades financieras debido a la crisis de salud de COVID-19.
Para ser elegible para los fondos, los hogares deben cumplir con los siguientes requisitos mínimos de elegibilidad:
Han experimentado dificultades financieras por el COVID-19.
Tener un ingreso bruto familiar de su declaración de impuestos de 2020 o 2021 o de los 30 días anteriores que sea igual o inferior al 50 por ciento del ingreso medio del área.
Haber residido en el condado de Montgomery desde al menos agosto de 2021.
Tener la obligación de pagar el alquiler, formal o informalmente.
Estar atrasado en su obligación de alquiler por lo menos dos meses.
–DEADLINE TODAY @ 5 PM–

Eligible county renters can apply for additional rent relief through the County's Rent Relief program, which provides financial assistance for tenants who have experienced financial hardship due to the pandemic.

Learn more ➡️ https://t.co/mO3fpCEgaY pic.twitter.com/sGhJajfxmT

— Montgomery County DHHS (@MoCoDHHS) June 30, 2022
El financiamiento para la cuarta fase proviene de los fondos de Asistencia de Emergencia para el Alquiler del Departamento del Tesoro de los EE. UU. en asignaciones directas al Condado y como sub-beneficiario del Estado de Maryland. En las tres fases anteriores del programa, se distribuyeron $78 millones en asistencia de alquiler a aproximadamente 10,500 hogares del condado de Montgomery, según el gobierno local.
Para aplicar visite la página de internet: www.mc311.com/rentrelief.