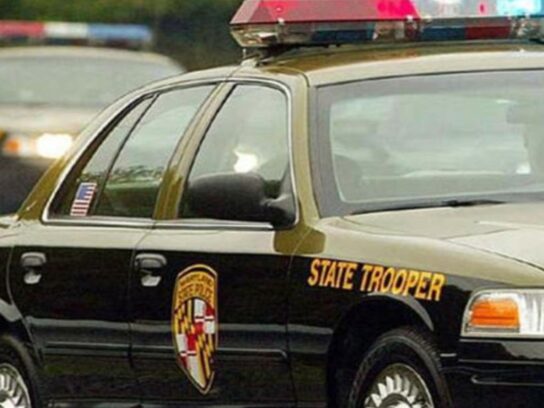 La Policía del Estado de Maryland, junto con socios, incluido el departamento del condado de Montgomery, se centrará en el exceso de velocidad en los condados de Montgomery y Prince George a través de una nueva iniciativa, anunciada el lunes.
La Tropa Metropolitana de Washington de la policía estatal y miembros de otras agencias policiales locales se concentrarán en la I-495 y la I-270 con el objetivo de reducir las muertes relacionadas con vehículos.
Los agentes emitieron más de 400 citaciones y advertencias el lunes en las dos carreteras, dijo la policía estatal de Maryland en un tuit.
.@MDSP troopers from the Washington Metro Troop issued more than 400 citations and warnings on I-495 & I-270 today during a combined enforcement effort aimed at reducing traffic crashes. @MDSP stats only were: 228 citations, 196 warnings, 1 warrant arrest and 5 drug arrests…..

— MD State Police (@MDSP) March 15, 2021
….Today's enforcement on I-495 & I-270 was in partnership with Montgomery Co. Police, Prince George's Co. Police and Virginia State Police. The initiative was funded in part by the MDOT MVA Maryland Highway Safety Office. Future combined enforcement initiatives are planned.

— MD State Police (@MDSP) March 15, 2021
Se contabilizaron más de 9,700 choques en el condado de Montgomery y más de 17,100 en el condado de Prince George en 2020, según datos de la Oficina de Seguridad Vial de la Administración de Vehículos Motorizados del estado.
Si bien el volumen de tráfico disminuyó significativamente en 2020 en medio de la pandemia de COVID-19, el departamento de policía estatal dijo que la velocidad de los vehículos aumentó dramáticamente.
Los agentes de Rockville combatieron "la conducción agresiva, las carreras callejeras y el ruido excesivo causado por los sistemas de escape modificados en el condado de Montgomery" a través de cinco operaciones entre septiembre y noviembre del año pasado. Condujeron a más de 300 detenciones de tráfico, 215 citaciones, 170 advertencias, 55 órdenes de reparación de equipos de seguridad y 15 arrestos.
Este nuevo programa es la primera de seis iniciativas de control del tráfico que la policía estatal ha planeado hasta agosto, que también abordará la conducción agresiva y bajo los efectos del alcohol.