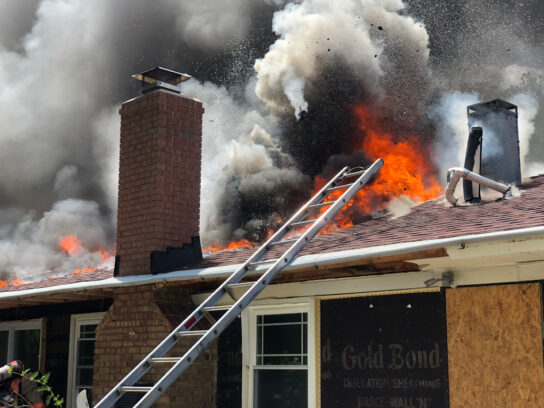 An unattended candle caused a house fire late Thursday night in Silver Spring. The house was located on the 400 block of Hannes Street in Northwood Forest/Kemp Mill. No injuries were reported.
According to a tweet from MCFRS Chief Spokesperson Pete Piringer, a forgotten candle ignited linen shelving covers and other combustible materials in the basement of the house around 11 p.m. The occupants of the house jumped out of a bedroom window to safety.
The damages are estimated to be over $200,000.
The Montgomery County Fire Department tweeted that the house had no smoke alarms and linked to resources homeowners can use to check their own fire safety systems, including smoke and carbon monoxide alarms.
NO SMOKE ALARM…Many people think they will smell smoke & wake up if a fire occurs in their home, but this isn't true. Fires can produce odorless gasses that are very toxic. Sleeping people can be overcome w/out ever waking up. Smoke alarms provide early warning so you can escape https://t.co/DVRxrsEz27 pic.twitter.com/ftyRc6wpgd

— Pete Piringer (@mcfrsPIO) September 17, 2021