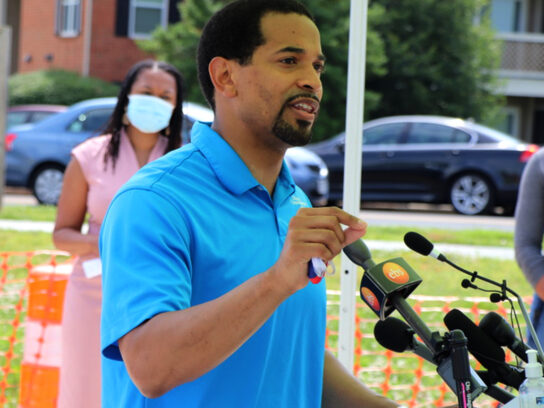 On Saturday, Councilmember Will Jawando announced in Silver Spring the launch of the Montgomery County Food Security Fund. The fund is a partnership between the county and the Greater Washington Community Foundation.
The goal of the fund is to connect more food to more people. The County Council allocated $10.3 million to the fund, but it is dependent on individual donations. Jawando says the goal is for the fund to receive $5,000,000 in individual donations.
Jawando announced the fund has already received $315,000 in donations. Entrepreneurs David and Michel Blair have donated $100,000, Washington Gas has also donated $100,000, and Kingdom Fellowship AME Church in Silver Spring has donated $125,000.
Jawando hopes the fund—which will support restaurants, food banks, and local farmers—will create a more sustainable food security system in Montgomery County.
Previous Post: