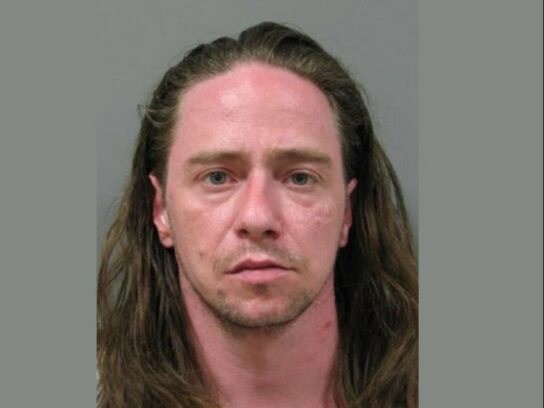 Lawrence Sakkestad, 35, pleaded guilty on Monday to the first-degree murder of 39-year-old Jennifer Sparks in Germantown in 2019, according to online case records.
Sentencing is set for Aug. 27 and Sakkestad continues to be held without bond.
In 2019, Montgomery County Police reported Sakkestad was arrested Sept. 9 and charged with first-degree murder. Officers responded to an assault report at his home on Dunstable Circle in Germantown and found he seemed to have been involved in an assault. Police then discovered the body of a deceased woman, later identified as Sparks. Police said Sakkestad made statements about his involvement in her death and he was arrested.
In a release Monday, the County State's Attorney's Office said Sakkestad told police he "heard voices that told him to kill" Sparks and that he bludgeoned her with a pipe wrench and slit her throat with a pocket knife. He said she did not do anything to provoke him.
According to the office, the 911 caller said she was staying with Sakkestad at his home on Dunstable Circle and he brought Sparks to their residence on Sept. 8, 2019. The caller observed Sakkestad and Sparks take drugs and engage in sexual activity. She left at some point the next day while the two remained, the release said. She returned with friends later and Sakkestad answered the door naked and covered in blood. He said he was robbed at 7-Eleven, but later admitted to police he was lying.
The caller said Sakkestad would not say where Sparks was, however the group found the bathroom door locked and the caller's friend forced it open to find Sparks' deceased body covered in blood on the floor.
The State's Attorney's Office said Sakkestad will serve a life sentence per a plea agreement and waives his rights to appeal or sentence reconsideration.
"This was a gruesome murder, and the defendant needs to be held accountable for his disregard for the life of the victim, Jennifer Sparks," State's Attorney John McCarthy said. "His release into society would be a threat to the safety of the community. I thank Assistant State's Attorneys Dermot Garrett and Sheila Bagheri for their outstanding work in this case. We look forward to the finalized sentence of life in prison."
Guilty plea in First Degree Murder case in Germantown, MD.
Details: pic.twitter.com/3SNE1611UV

— Montgomery County State's Attorney's Office (@MCSAONEWS) August 9, 2021
[hr]
Previous Post: 
Update: Germantown Man Arrested for First-Degree Murder; Police Identify Victim