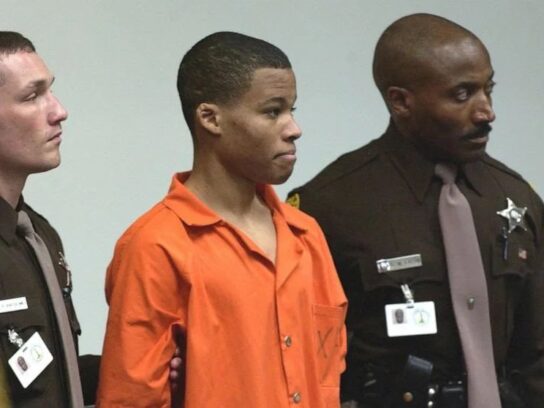 The Maryland Court of Appeals heard arguments Tuesday morning on whether Lee Malvo, the then-teenager who was found guilty for his role in the D.C. sniper-shooting spree in 2002, can have his life without parole sentenced reduced.
Malvo was 17 at the time of the shootings. Along with John Muhammad, he participated in the three-week crime spree in which 10 people were killed—including four in Montgomery County—and residents throughout the area were terrorized. Malvo was charged in six of the killings. But in 2012, the courts ruled that mandatory life sentences without parole for a juvenile violated the 8th Amendment concerning cruel and unusual punishment.
During arguments on Feb. 8, Malvo's attorney, Kiran Iyer urged the court to reduce that sentence as Malvo was a juvenile at the time.
Under Miller v. Alabama, life without parole is barred "for all but the rarest of juvenile offenders, those whose crimes reflect permanent incorrigibility." The current issue before the court concerns whether the sentencing court erred in handing down a life without parole sentence.
No ruling was issued during the morning hearing.