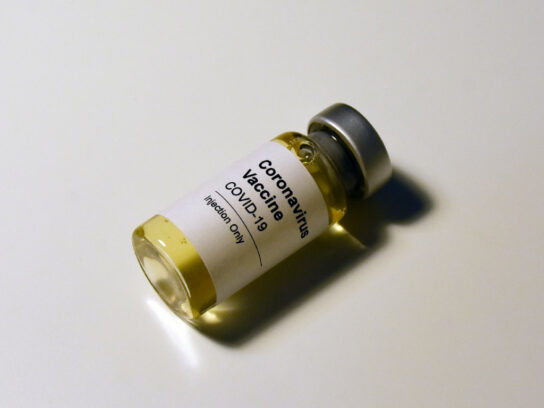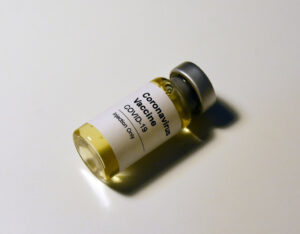 On Tuesday, Maryland entered COVID-19 vaccine Phase 2B, expanding eligibility to residents ages 16+ with underlying medical conditions that increase their risk for severe COVID-19, as well as other groups.
The state directs residents to a CDC webpage that lists which conditions can lead adults of any age to be more likely severely ill from COVID-19. Conditions include cancer, chronic lung diseases, diabetes, heart conditions and sickle cell disease among others. A state update says that residents may want to consult their doctors to determine individual risk.
According to covidLINK, the state's coronavirus vaccine update page, the following groups are also eligible beginning Tuesday:
Residents ages 16+ with disabilities who are receiving SSI or SSDI benefits
Residents in Maryland Medicaid EID
Maryland Medicaid REM recipients
Residents receiving TDAP benefits
Residents receiving long-term services and supports through Maryland's Medicaid waiver and state plan services
Marylanders eligible under Phase 2B, as well as previous phases, may pre-register with the state for an appointment at a mass vaccination site.
Pre-registration with Montgomery County's health department has opened to Phase 2B, Spokesperson Mary Anderson told MyMCM. Anderson said she does not know when appointments will become available for those residents.
During a county council meeting last Tuesday, March 23, County Health Officer Dr. Travis Gayles explained that the state issued a memo directing entities providing COVID-19 vaccines to follow the state's phasing for eligibility— county health departments included. The directive was issued one day before Maryland moved to vaccination Phase 2A, expanding eligibility to all residents ages 60+, and Gayles said the county made provisions to allow those residents to pre-register for an appointment beginning last Tuesday. He clarified eligibility does not guarantee an immediate appointment.
During a press conference March 18, Gov. Larry Hogan said Maryland will enter Phase 2C on April 13, making Marylanders ages 55+ and essential workers of all ages in critical industries eligible. Those industries include food service, construction, financial services and IT among others. Hogan said COVID-19 vaccine eligibility will open to "every single Marylander" ages 16+ no later than April 27.
Maryland is entering Phase 2B of COVID-19 vaccine eligibility on Tues. March 30. Marylanders eligible in Phase 1, Phase 2A and Phase 2B may now pre-register for an appointment at mass vaccination sites. Learn more at https://t.co/LJcb0IvJAC pic.twitter.com/Ocv1w44UoK

— GoVAX Maryland (@GoVAXMaryland) March 29, 2021