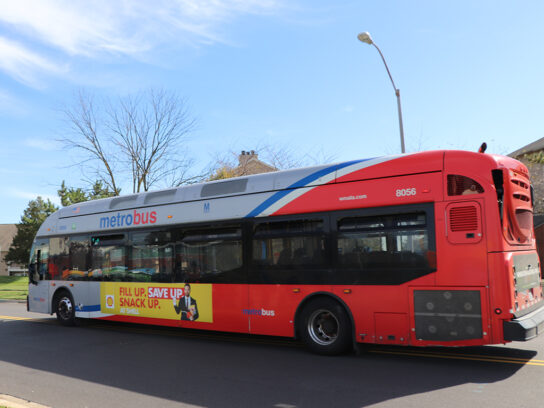 Metro announced service reductions effective Jan. 10 as the Washington-area public transportation authority copes with the surge in COVID-19 cases.
Metro is dealing with "growing absenteeism rates across service areas related to COVID illness and exposures," it announced in a news release.
Metrorail will continue to operate but is still not using its 7000-series cars due to safety concerns.
Metrobus will operate on a Saturday schedule during the week, with additional trips on some routes, especially those that serve hospitals, grocery stores, and other essential destinations.
Bus drivers do not have to pick up customers who are not wearing masks.
MetroAccess will reduce its shared rides and increase accessibility rides, according to the news release.
"Scaling back service will ensure customers who rely on Metrobus, Metrorail and MetroAccess for transportation have a more reliable schedule," said CEO/GM Paul Wiedefeld in the news release. "Metro employees live in some of the neighborhoods hardest hit by the pandemic and are exposed to the surge in the region and throughout the nation."
In an effort to keep its employees safe, Metro's customer service call center operators will work remotely. Weekly testing is required for unvaccinated employees. As of Jan. 16, employees who do not comply with testing and vaccination policies will be placed on unpaid suspension. They will have 30 days to comply or be subject to termination.
As of Jan. 31, employees eligible to receive a booster shot must get one and enter that information into Metro's portal.
For route updates, check MetroAlerts text and email messages on the Status and Alerts page at wmata.com, and on Twitter @MetrobusInfo.
Metrobus is running a *Light* snow service level, today, Jan 5: all routes running, but delays & detours possible.

Sign up for MetroAlerts to get your route specific alerts, and check the detour maps on our site at https://t.co/YsByh0aOnZ #wmata

Allow extra travel time. ❄️ pic.twitter.com/4SKrWWUDT5

— Metro (@wmata) January 5, 2022