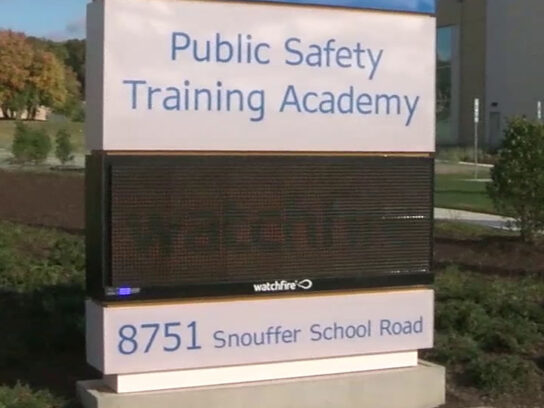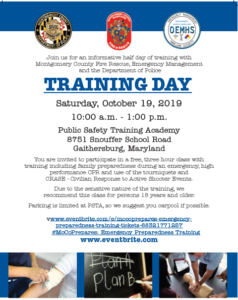 Update: The Emergency Preparedness Class is full. A waitlist is available.
Montgomery County is providing a free three-hour emergency preparedness training class on Saturday, October 19.
Topics covered in the class include response to active shooter incidents, high-performance CPR, the use of tourniquets and family emergency planning. The class is recommended for age 18 and older.
Montgomery County Department of Police, in partnership with the Montgomery County Fire and Rescue Service and the Montgomery County Office of Emergency Management and Homeland Security provide the training.
The training is scheduled for Saturday, October 19 from 10 a.m. to 1 p.m. at the Public Safety Training Academy (PSTA) located at 8751 Snouffer School Road, in Gaithersburg.
Parking is limited so officials urge attendees to carpool if possible.
Reservations are required for this training. Spots tend to fill up quickly. Please sign up for the class online, here.