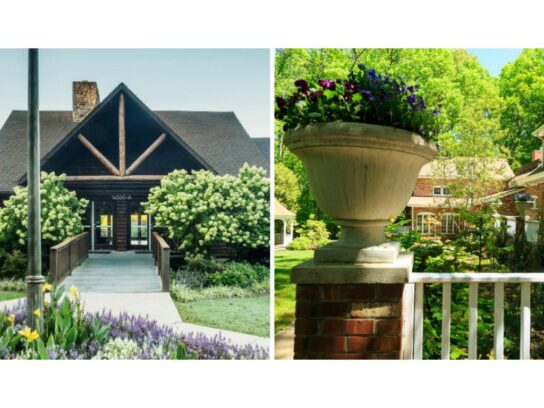 The Lodge at Little Seneca Creek and Rockwood Manor have reopened only for appointments and events with small numbers. Both retreats are open to different events, such as small weddings and receptions, as long as guests book their stay in advance.
To make an appointment at either of these event centers, potential attendees must:
Use Calendly to make an appointment for the Lodge at Seneca Creek
Email SenecaLodge@MontgomeryParks.org
Or Email RockwoodManor@MontgomeryParks.org
Both retreats have precautionary measures put in place for different events, according to the Rockwood Manor's and Lodge at Little Seneca Creek's websites. Some of these COVID-19 precautions, specifically for weddings are, "Rows of chairs will be set up in a grid-like pattern maintaining required social distancing. Guests will enter and exit the same way, from the outside of the aisle. Guests must sit closest to the middle and fill outward as others arrive." More event center changes are available on the websites above.
The Lodge at Little Seneca Creek is located at 14500 Clopper Road in Boyds and Rockwood Manor is at 11001 MacArthur Boulevard in Potomac.
Our event centers are now accepting reservations for your special occasions.

Contact our staff today at Lodge at Little Seneca Creek: https://t.co/wP5eoyzapR and Rockwood Manor Retreats and Events: https://t.co/tHJYFX0Xhj. pic.twitter.com/DflbT2XSiO

— Montgomery Parks (@MontgomeryParks) July 13, 2020