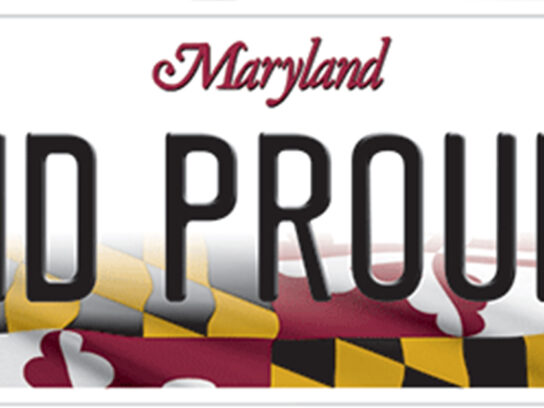 During difficult times like these, acts of kindness can help some people overcome fear. Throughout the state of Maryland, Governor Larry Hogan says working together can help residents get through the coronavirus crisis.
"I know that there's a lot of anxiety out there and a lot of stress. Folks are worried about what lies ahead and how we're going to get through this. We're all worried about our family members and our loved ones, about our communities and neighborhoods. But I want everybody in Maryland to know that if we continue to lead, we continue to work together, and if we rely on and help each other, we will get through this crisis," said Hogan.
Locally, a seven-year-old from Gaithersburg has donated his savings towards care packages and meals for local students and senior citizens. Cavanaugh Bell used $600 of his own money to create "COVID-19 Carepacks", and buy meals for local seniors in need.
The new Twitter hashtag #MarylandUnites shows how these difficult times are bringing out the best in people throughout the state.
If you are looking for ways to help, click here for volunteer opportunities across Maryland.
Click here for volunteer opportunities in Montgomery County.
In these times of anxiety and uncertainty, people all across our great state always look for ways to reach out and help their neighbors. Need a place to start? Visit https://t.co/Ip3zZPdN4L for resources and opportunities to help.

— Governor Larry Hogan (@GovLarryHogan) March 22, 2020
This pandemic is one of the most daunting challenges our state has ever faced, but sometimes the worst times have a way of bringing out the very best in Marylanders. We have seen so many examples of compassion and generosity in recent days. #MarylandUnites

— Governor Larry Hogan (@GovLarryHogan) March 22, 2020
Over a dozen Baltimore Neighborhood Quarantine Response Teams have been organized to connect volunteers with neighbors in need, including elderly people who need groceries or medical professionals who need childcare.https://t.co/IAGfF8EAxK

— Governor Larry Hogan (@GovLarryHogan) March 22, 2020
The hardworking folks at @MdPublicSchools have stood up hundreds of meal distribution sites. Find sites and meal times near you at https://t.co/eJM94XzsaF.

— Governor Larry Hogan (@GovLarryHogan) March 22, 2020
If we all do our part to rise to this challenge and to meet this moment, we will get through this together.

For health updates, visit https://t.co/Shy9A0ubl9.
For an A-to-Z COVID-19 resource guide and opportunities to help fellow Marylanders, visit https://t.co/Ip3zZPdN4L. pic.twitter.com/ciZZAzj0Yq

— Governor Larry Hogan (@GovLarryHogan) March 22, 2020
See related posts below:
Local Restaurant Donates Meals to Vulnerable Residents During Outbreak