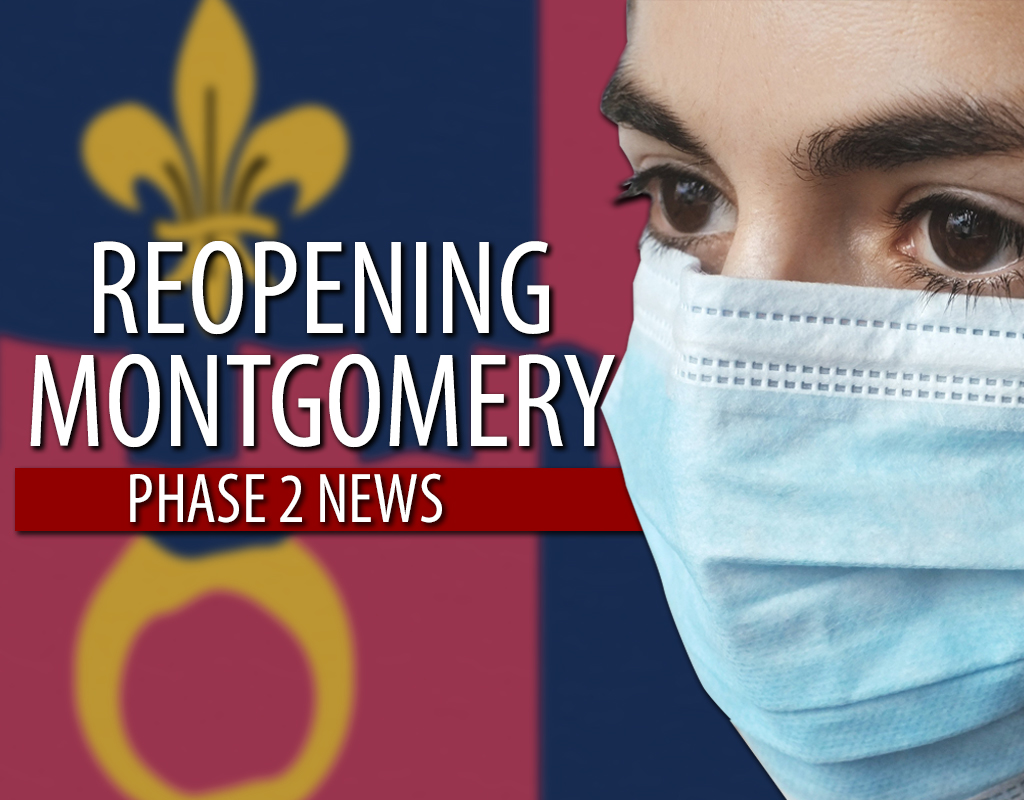 New County Task Force Answers Reopening Questions, Concerns
The Montgomery County Office of Emergency Management has established a new Q&A task force team to respond to the questions and concerns of residents about the Phase 2 re-openings.
Montgomery County Emergency Management Director, Dr. Earl Stoddard, says since the recent launch, the Q&A task force team has responded to a variety of about 80 questions. Most of them he says are related to what's open and what's not, as well as specific restrictions. 
In addition, Dr. Stoddard says the new Ambassadors Program continues to make sure businesses have all the resources they need to adhere to gradual phase reopening rules. It aims to educate the business community about specific requirements. He explains how the new initiatives are being implemented:
For phase reopening business questions please contact bizinfocovid19@montgomerycountymd.gov
For all other phase reopening questions Call 311 (or 240-777-0311)
This month, County ambassadors have visited more than 1,500 businesses around Montgomery County. These ambassadors are answering questions and providing resources and educational materials about requirements for reopening businesses. 👀 https://t.co/rUGG8afg3b. pic.twitter.com/g2hvc0wkiC

— Montgomery County MD (@MontgomeryCoMD) June 24, 2020
County ambassadors are visiting hundreds of businesses around Montgomery County to provide resources and educational materials about Phase 2 requirements for reopening. For reopening resources, visit the County's COVID-19 Information Portal: https://t.co/rUGG8awQUJ. pic.twitter.com/2wJMYXWlO9

— Montgomery County MD (@MontgomeryCoMD) June 23, 2020
Wear a face covering when using public transportation, when entering businesses, visiting outdoor markets and at places where maintaining physical distance is not possible. For more info: ➡ https://t.co/VnXfNYjo4U and check out the 😷 health order, https://t.co/DLCboL1zR8. pic.twitter.com/DyK983As2N

— Montgomery County MD (@MontgomeryCoMD) June 24, 2020