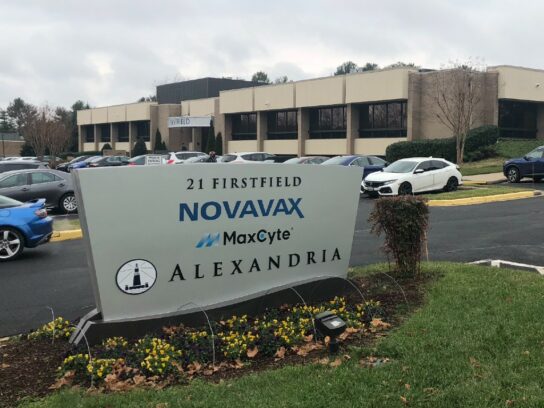 Novavax, una empresa de desarrollo de vacunas con sede en Gaithersburg, ha iniciado la Fase 3 para su candidata a vacuna COVID-19.
Es el quinto candidato en alcanzar la Fase 3 en EE. UU., después de Pfizer, Moderna, AstraZeneca y Janssen. Novavax está buscando voluntarios para participar en ensayos de vacunas, particularmente aquellos que son parte de poblaciones en riesgo como hispanos, afroamericanos, adultos mayores y aquellos con condiciones médicas subyacentes.
We are currently seeking volunteers for the PREVENT-19 Phase 3 clinical trial of NVX-CoV2373 in the U.S. and Mexico. #Covid19 #CovidVaccine For more information, visit https://t.co/6BmhaU8288 pic.twitter.com/uLZeuRXOY0

— Novavax (@Novavax) December 28, 2020
MyMCM habló con el Dr. Gregory Glenn, presidente de Investigación y Desarrollo de Novavax, sobre el proceso de prueba. El Dr. Glenn anima encarecidamente a las personas a ser voluntarias, dijo que Novavax podría completar la Fase 3 esta primavera.
La compañía planea obtener una autorización de uso de emergencia (EUA) de la FDA, como Pfizer y Moderna. Aquellos interesados en ofrecerse como voluntarios para los ensayos de vacunas pueden averiguar si son elegibles y obtener más información aquí. Hay dos sitios de prueba locales: la Universidad de Maryland y la Universidad Howard, agregó Glenn.