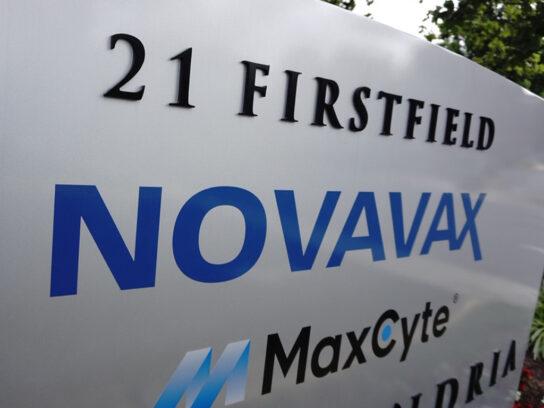 Gaithersburg biotechnology company Novavax announced Monday that it has reached an agreement in principle to give Canada up to 76 million doses of Novavax's COVID-19 vaccine. 
In a statement the company said the vaccine is in multiple Phase 2 clinical trials right now. Novavax expects to finalize an agreement that would begin supplying the doses to Canada as early as the second quarter of 2021, which would be the April-June range.  
"We are moving forward with clinical development of NVX-CoV2373 with a strong sense of urgency in our quest to deliver a vaccine to protect the world," Novavax President and CEO Stanley Erck said in the statement. 
On Aug. 4, Novavax reported positive results in its Phase 1 clinical trials. The company announced that the candidate was generally well-tolerated and elicited "robust antibody responses." 
"The vaccine induced sterile immunity that prevented viral replication in the upper and lower respiratory tracts, thus showing potential to reduce COVID-19 transmission," Erck said. Novavax found that following Dose 1 of the vaccine candidate, the most frequent symptoms included headache, fatigue and myalgia, but the adverse events were generally mild. The company also noted that no severe adverse events resulted from Dose 2, and the majority of adverse events were mild and did not relate to the vaccination. 
In July, Novavax announced it was awarded $1.6 billion in federal funding to develop a potential vaccine. 
We are pleased to reach an agreement in principle with the Government of Canada to supply up to 76 million doses of #NVXCoV2373. Read more here: https://t.co/kcvBEnbJvU. #COVID19 #vaccine #Novavax2020 pic.twitter.com/bEHAM4hGkq

— Novavax (@Novavax) August 31, 2020