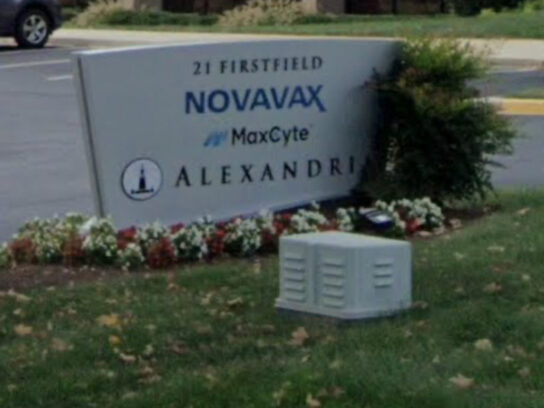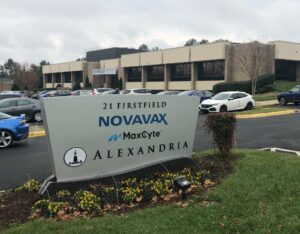 Novavax, a vaccine development company headquartered in Gaithersburg, says its COVID-19 vaccine candidate showed 89.3% efficacy in UK clinical trials.
The UK study enrolled more than 15,000 volunteers, according to a statement from Novavax on Thursday. More details will be released as data comes in, the company said. Phase 2b results in South Africa showed 49.4% overall efficacy; trials enrolled over 4,400 participants.
Novavax initiated Phase 3 in the U.S. and Mexico in December. Over 16,000 volunteers have been enrolled toward the company's goal of 30,000, which Novavax expects to reach in the first half of February. The vaccine candidate is the fifth to reach Phase 3 in the U.S., after Pfizer, Moderna, AstraZeneca and Johnson & Johnson. Earlier this month, MyMCM spoke with Dr. Gregory Glenn, President of Research and Development at Novavax, about the trial process. He strongly encourages people to volunteer. In particular, the company is looking for participants who are part of at-risk populations like Hispanics, African Americans, older adults and those with underlying medical conditions.
Glenn said Novavax could complete Phase 3 this spring. The company plans to obtain Emergency Use Authorization (EUA) from the FDA, like Pfizer and Moderna. Those interested in volunteering for vaccine trials can find out if they're eligible and learn more here. There are two local trial sites: the University of Maryland and Howard University, Glenn said.
On Friday, Johnson & Johnson announced that its single-dose vaccine candidate showed 85% overall efficacy for severe COVID-19 across all regions and 66% overall efficacy for moderate to severe COVID-19 across all regions. As for geographical variation, the candidate showed 72% efficacy in the U.S., 66% in Latin America and 57% in South Africa for moderate to severe coronavirus, according to Johnson & Johnson. Phase 3 enrolled 43,783 participants.
Johnson & Johnson said it plans to apply for EUA in early February.
Also on Friday, European regulators recommended AstraZeneca's vaccine candidate. It's the third coronavirus vaccine approved by the European Medicines Agency, after Pfizer and Moderna, according to the Associated Press. The decision still requires approval from the European Commission.