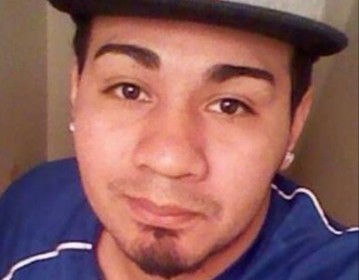 The Montgomery County Police Department (MCPD) and the FBI are still investigating the disappearance of Ronal Giovani Vasquez-Flores in 2016, the MCPD said in a statement Monday. 
Vasquez-Flores is from Gaithersburg and was 23 when he disappeared on July 16, 2016. Investigators think he was a victim of foul play and that his disappearance is gang-related. 
Detectives confirmed that Vasquez-Flores was a victim of physical assault in Gaithersburg on July 13, 2016, and think the assault was gang-related. Detectives also know that Vasquez-Flores' last known whereabouts were in Virginia. 
MCP and FBI Continue to Investigate Suspicious Disappearance of Gaithersburg Man; Reward Offered for Information: https://t.co/ZTv1AHcF1f @FBIBaltimore

— Montgomery County Department of Police (@mcpnews) September 16, 2019
Vasquez-Flores is a Hispanic man weighing 130 pounds, about 5'6" tall, with brown hair and brown eyes. 
The FBI offers a reward of up to $5,000 for information about Vasquez-Flores's disappearance. Detectives also want to find his family. 
MCPD tells anyone with information about Vasquez-Flores' disappearance or about his family to contact the MCPD Major Crimes Division at 240-773-5070 or the FBI Baltimore Division at 410-265-8080.