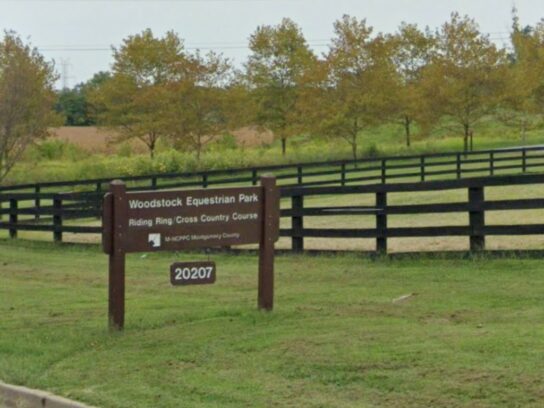 About six months ago, the Montgomery County Council requested a review to find all county streets and facilities named after Confederates, so they can ultimately be renamed.
On June 15, the council sent a letter to local leaders asking the county to identify all county-owned streets and public facilities that are currently named after Confederate soldiers "or those who otherwise do not reflect Montgomery County values." The letter called for a public process to rename the streets and public facilities following the review. It was spearheaded by councilmember Andrew Friedson and addressed to County Executive Marc Elrich and County Planning Board Chair Casey Anderson. The letter also calls for a public process to rename the streets and facilities.
A park trail is the first to be renamed, officials shared Monday. Jeb Stuart Trail at Woodstock Equestrian Park in Dickerson has been renamed Northern Edge Trail, said Joey Lampl, with parks planning and stewardship, at a council Planning, Housing and Economic Development (PHED) committee meeting. The trail name came from the park's 2004 master plan, she said. The name was previously marked on a signpost and on park maps; the signpost has been removed and the maps have been updated. New signposts will be installed this week, Lampl said. Stuart was a Confederate Army general.
Today we again made clear to @montgomeryplans that street names honoring Confederate generals who betrayed our nation to preserve slavery must be changed + laid out a process to make it happen. Thanks to residents who've spoken out about these symbols of racism and intimidation. pic.twitter.com/RZtHBL0Xsi

— Councilmember Andrew Friedson (@Andrew_Friedson) December 7, 2020
Renaming the park trail to something "neutral" like Northern Edge is not good enough, said County Remembrance and Reconciliation Commission Member Okianer Christian Dark.
"Very negative names were deliberately placed on these signs for wrong-headed purposes, racist purposes," Dark said.
"I think you put a name there that says 'we're not this way. This is not what we value.'" The role of the Reconciliation Commission is to support local efforts to recognize lynching victims in the county and help the county address its racist history. PHED Committee Chair Hans Riemer agreed with Dark's perspective and said the trail renaming was more than a missed opportunity.
"It's so important to express through this process, who's in charge now," Riemer said. "And I think that's what those symbols did, was they expressed who's in charge of government. And who decides who has power in the community. And by doing something that is neutral in the face of what was really sort of an aggressive posture by voices of racism, I think it's like trying to turn the other cheek when that's not really what's called for in this moment."
Councilmember Will Jawando said the recent decision by the county school board to rename Col. E. Brooke Lee Middle School to Odessa Shannon Middle School is the kind of "complete 180" Riemer is talking about.
Shannon was the first African American woman elected to the county board of education. Lee actively supported racially-restrictive covenants that excluded African Americans from buying or renting in the county, according to the school board.
During Monday's committee meeting, the parks and planning departments identified three streets and one trail that had a full-name match to a nationally-known Confederate: Jeb Stuart Court, Jeb Stuart Road, Jubal Early Court and (formerly) Jeb Stuart Trail. The three streets were named in the 1960s, said Rebeccah Ballo, Supervisor of Historic Preservation.
Riemer said the committee plans to draft a letter requesting name changes for the three streets soon. He also asked the parks and planning departments to find out if there are other "burning examples" that can be grouped in with the streets, like Whites Ford Way and Lee Avenue. He asked the department to come back to the council committee with updates and further details about what is needed to continue the project.