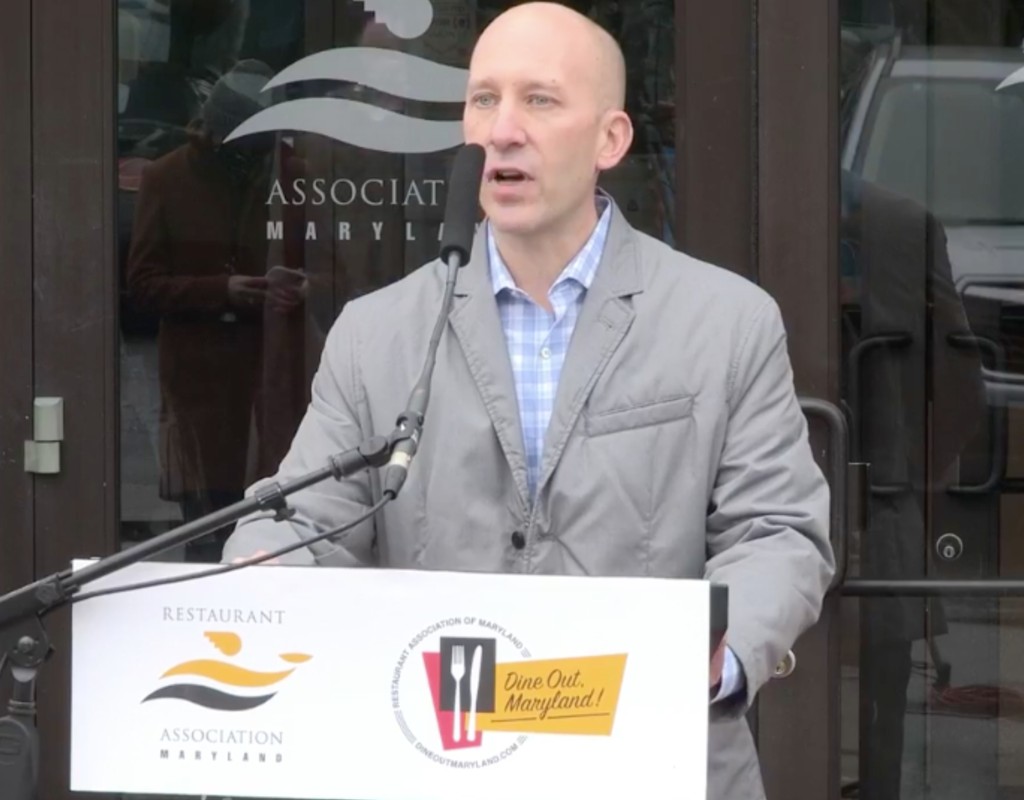 Restaurant Association Sues Montgomery County to Reinstate Indoor Dining
The Restaurant Association of Maryland (RAM) is taking legal action against jurisdictions, including Montgomery County, for closing indoor dining.
"With the winter weather all but eliminating outdoor dining, restaurants across the state are trying to survive and keep their employees working with restricted indoor dining and carryout business alone," said Marshall Weston, Jr., President and CEO of RAM, at a press conference Friday morning. "Yet, there are some jurisdictions that have restricted this model even further by eliminating indoor dining."
Weston said that on Friday, RAM filed requests for temporary restraining orders and preliminary injunctions against Montgomery and Prince George's Counties, and Baltimore City. In the three jurisdictions, indoor dining has been at least temporarily suspended and outdoor dining is restricted. In Montgomery County, indoor dining is suspended; the restriction took effect Tuesday, Dec. 15 at 5 p.m. Outdoor dining, delivery, drive-thru and takeout are allowed. In Baltimore City, outdoor dining is also suspended.
RAM is taking this action in conjunction with almost 100 restaurants, according to a statement from the association.
Anne Arundel County also tried to suspend indoor dining. However, on Wednesday a judge issued a temporary restraining order to block the directive. Attorneys Joe Zauner and Michelle Mtimet, at Zauner & Mtimet in Baltimore, said they hope that a temporary restraining order will be granted before Christmas Eve. It would allow indoor dining to continue for likely around 15 days, and hearings will take place to decide whether to extend the order.
Weston said restaurants agree that public health is of "the utmost importance." But, he said officials aren't presenting actual data and evidence that indoor dining is linked to increased coronavirus transmission. When asked by a reporter what his response is to public health experts who say the two are linked, Weston said it sounds like they are talking about potential for spread rather than proof of actual spread.
"If there is true and real evidence, we would like to see it," he said.
CDC guidance says that the risk of COVID-19 infection increases at restaurants and bars, because close encounters within six feet are increased. Indoor dining carries a higher risk than outdoor, according to the CDC.
Montgomery County Health Officer Dr. Travis Gayles said Johns Hopkins University (JHU) gives health officers in the state a weekly COVID-19 report. He said the university's projections showed that closing restaurants and bars could potentially lead to a 20-30% reduction in hospital utilization. Gayles discussed this during Tuesday's council meeting, when councilmembers approved County Executive Marc Elrich's order to suspend indoor dining.