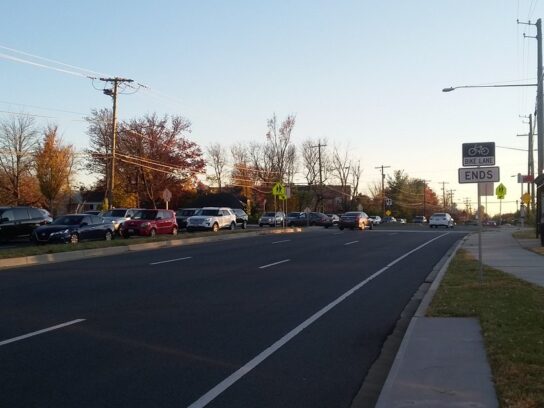 Detectives from the Collision Reconstruction Unit are investigating a Nov. 19 fatal collision at the intersection of Georgia Avenue and Mason Street, according to a press release from MCPD.
MCPD officers and MCFRS personnel responded to the location at approximately 8:22 a.m. According to the press release, a pedestrian was crossing Georgia Avenue at Mason Street using a marked, albeit uncontrolled, crosswalk. A blue 2006 Toyota Camry traveling southbound on Georgia Avenue when it struck the pedestrian.
The operator of the Camry was transported to a local hospital with minor injuries. The pedestrian, later identified as 50-year-old Sharon Lanette Adams from Silver Spring, was also transported to an area hospital but eventually succumbed to her injuries.
SEVEN pedestrians killed on 4.2 mi of #DeadlyByDesign Georgia Ave/97, just since August 2019.

This afternoon for #WDoR2021, the people we remember will include Ricardo Jimenez, Sharon Adams, Adin Martinez, Alberto Duque, Claire Grossmann, Jose Guillen, & Robert Lawrence. pic.twitter.com/6iMc84QPQL

— Action Committee for Transit (@actfortransit) November 21, 2021
According to the Action Committee for Transit, Adams was one of seven pedestrians struck and killed in the same 4.2-mile stretch of Georgia Avenue since August 2019. According to a 2019 analysis by the Planning Dept., Georgia Avenue is among the most congested stretches in the County and is considered a high-risk roadway due to its high rate of collisions — 12.5 per mile.
Police encourage anyone with information regarding this collision to contact the CRU at 240-773-6620