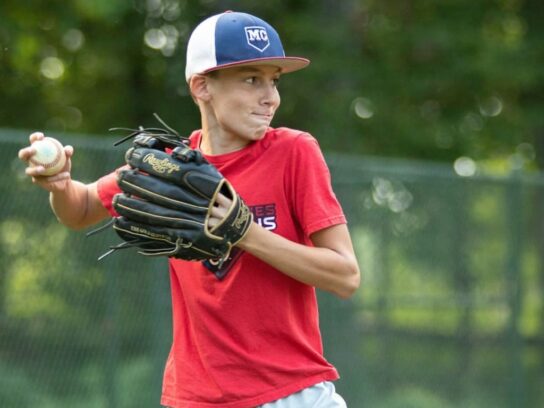 Montgomery County's Little League team "MoCo LoCo" won this year's state championship and is two wins away from the Little League World Series in Williamsport, Pa.
This is the first time a Montgomery County team has claimed the title.
"It was spectacular," Head Coach Craig Dober told MyMCM at North Chevy Chase Local Park, where the team practiced Thursday.
"It was a nerve-wracking week. We played seven games in seven days in the heat. The kids just played spectacular baseball and just got better and better each game."
"It feels great," Shortstop Achilles Adamantiades said. "We put all our effort, practicing everyday and it paid off."
"It's really exciting because I always remember wanting to do this, wanting to win the state championship," First Base Adam Cary said. Players are heading to Connecticut for regionals next week. They play Monday, Aug. 9 at 10 a.m. and residents can watch on ESPN+.
"I don't think I'm nervous because I know I put all the work in," Second Base Nico Saavedra said.
"I think it'll be fun because the competition is going to be there."
The team is close to advancing to the Little League World Series.
"It's a huge moment for the boys, the family," Dober said. "I mean, it's a lifelong dream for everyone to get to the Little League World Series when you're a little kid."
[hr]
Previous Post:
Local All-Stars Advance to Little League World Series Regional Tournament