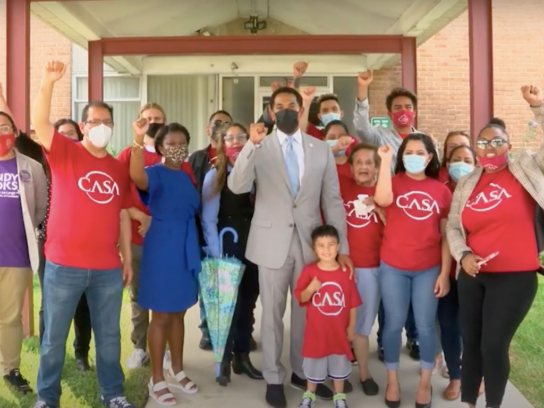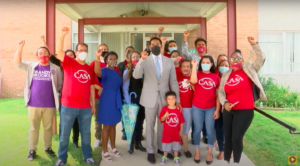 In July, Montgomery County Councilmember Will Jawando introduced a bill to extend limits on rent increases after the COVID-19 State of Emergency ends.
Gov. Larry Hogan's State of Emergency expired in August and the county's current rent stabilization will end in November, unless Jawando's bill is passed and extends it to August of next year. He held a press conference at the Georgia Avenue Baptist Church in Silver Spring on Tuesday ahead of a public hearing for the bill that afternoon.
Residents who may soon face rent increases say the bill is a lifeline.
The county's Voluntary Rent Guideline was updated to 1.4% in February. If passed, Bill 30-21 would extend the prohibition against raising rents above those guidelines until one year after the state of emergency ends, and would prohibit charging fees for late rent payments during that time period.
A council committee worksession for the bill will be set for a later date.
Councilmember @WillJawando is holding a press conference about a bill he introduced in July to limit rent increases after the COVID-19 state of emergency ends. A public hearing for the bill is set for this afternoon. Delegate @JheanelleW is here. @mymcmedia pic.twitter.com/lSORiF5Des

— Maryam Shahzad (@maryam_mcm) September 14, 2021
[hr]
Previous Post:
Jawando Introduces Bill to Extend Limits Against Rent Increases