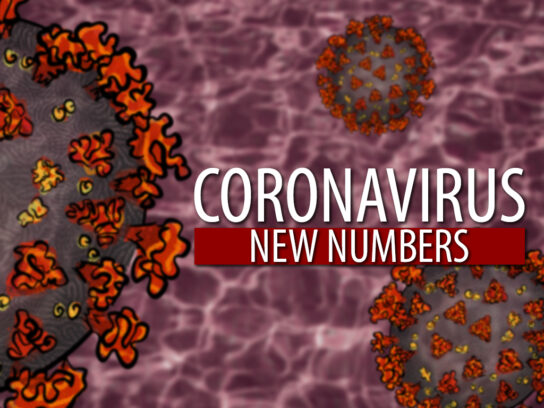 Montgomery County COVID-19 Statistics for April 30
According to the Montgomery County Department of Health, 36.5% of the county's residents are fully vaccinated and 52.7% have received the first dose of either the Pfizer or Moderna vaccine. Preregistration, which is the first step to obtain a vaccine at county clinics, is currently open to all residents ages 16 and older.
The Maryland Department of Health reported 70 new COVID-19 cases in Montgomery County Friday morning. This brings the cumulative number of cases to 69,805.
Montgomery County recorded no new coronavirus-related fatalities Friday, so the death toll remains at 1,476
There were 99 patients hospitalized with COVID-19 in the county as of April 19.
The county has a rate of 2.09% for positive COVID-19 tests, which is an increase of 0.04 from Wednesday's rate of 2.05%. The county's positivity rate is lower than 22 of the 24 Maryland jurisdictions.
Reopening News This Week
Montgomery County relaxed limits on gatherings Tuesday at 5 p.m. Gatherings are currently limited to 50 people indoors and 100 people outdoors. Business capacity also increased from 25% to 50%.
The county is moving forward with reopening in phases tied to the number of residents vaccinated for COVID-19.  County Executive Marc Elrich said, "The more people to come out and get their shots, the more things will open."
The Centers for Disease Control and Prevention issued new outdoor mask guidance on Tuesday for people who are fully vaccinated.
Gov. Hogan lifted the state's outdoor mask mandate Wednesday during a media briefing. He also announced that all outdoor dining restrictions will be lifted Saturday, May 1. Montgomery County is not following the state in lifting outdoor dining restrictions and masking restrictions at this time.
COVID-19 Metrics by State Juridictions
At 1,476 deaths, Montgomery County leads the state in total COVID-19-related fatalities. Baltimore County has the second-highest number with 1,433 fatalities and the third-most coronavirus cases in the state with 63,446. Prince George's County has the most number of cases with 82,965 and the third-most number of deaths with 1,423.
Somerset County, part of Maryland's Eastern Shore, has the highest cases per capita with 99.1 cases per 1,000 residents. Allegany County, in the western region of the state, has the second-highest rate at 96.9 cases per 1,000 residents.
Maryland COVID-19 Statistics for April 30
As of Friday morning, 32.8% of Marylanders are fully vaccinated. Marylanders ages 16 and older may pre-register to receive a vaccine at the state's mass vaccination sites. including the Germantown site.
The state recorded 942 new infections Friday bringing the state's cumulative case count to 447,401.
There are 1,042 patients hospitalized across the state sick with the virus.
Friday, the state recorded 25 new deaths. The state's death toll now stands at 8,555.
According to the state, Maryland has a rate of 3.72% for positive COVID-19 tests as of Thursday. This is a decrease of 0.05 from Wednesday's rate of 3.77%.