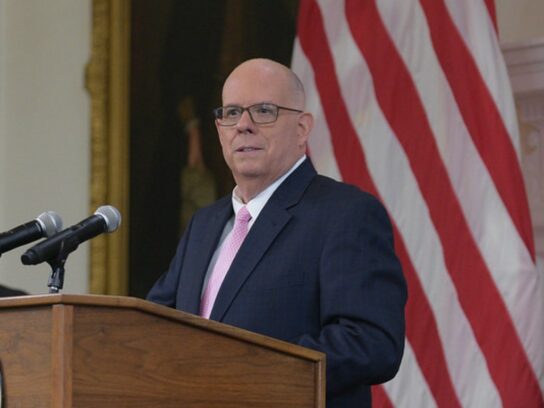 Gov. Larry Hogan will provide an update on COVID-19  at 4:30 p.m. on Wednesday. Hogan's announcement will be streamed live on Twitter, Facebook, and YouTube.
Watch the briefing streamed live below:
I will provide a live COVID-19 update today at 4:30 p.m.

Tune in via Facebook, Twitter, or YouTube: https://t.co/OZuBjuoxnP pic.twitter.com/K1hvrpF74S

— Governor Larry Hogan (@GovLarryHogan) May 12, 2021
The update comes as the CDC is expected to approve the use of the Pfizer COVID-19 vaccine in children ages 12 to 15.  During the COVID-19 Council briefing Tuesday, County Health Officer Dr. Travis Gayles said the county is preparing for the expansion to go into effect on Thursday.
Montgomery County Leaders Preparing for Pfizer Vaccine Expansion to Ages 12-15
Also, Mike Ricci, Gov. Hogan's communications director, announced on Twitter that there were no COVID-19 related nursing home deaths in the state in the last week.
Zero nursing home COVID deaths in Maryland over the last week. pic.twitter.com/81JkUzs6TN

— Michael Ricci (@riccimike) May 12, 2021
Related Post:
Maryland Launches 'No Arm Left Behind' Vaccine Equity Initiative