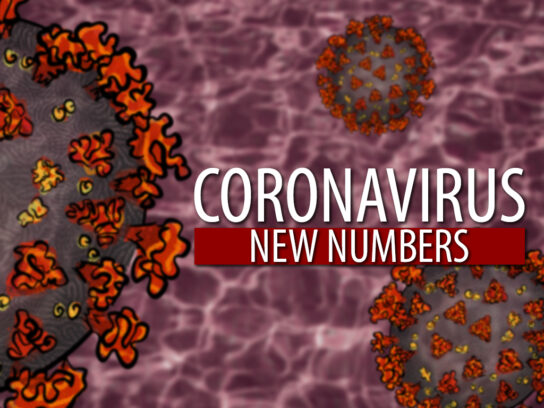 Montgomery County COVID-19 Statistics
The Maryland Department of Health reported 262 new COVID-19 cases in Montgomery County Wednesday morning.  This is the sixth consecutive day the daily increase is greater than 200 cases. The county's cumulative case count is 29,833.
The county has a rolling seven-day average of 5.39% for positive COVID-19 tests, which is a decrease of 0.04 from Tuesday's average rate of 5.43. The county's positivity rate is less than 15 of the 24 jurisdictions in Maryland.

Montgomery County's death toll rose to 875 Wednesday with the report of one new fatality. Montgomery and Prince George's Counties lead the state in total COVID-19 related fatalities. Prince George's County has the most coronavirus cases in the state with 37,184.
County and state health officials are monitoring the recent spike in COVID-19 cases.  During a briefing of the County Council Tuesday Montgomery County Health Officer Dr Travis Gayles said more restrictions will ultimately be necessary.
Gov. Hogan announced several new measures to tighten Maryland's coronavirus restrictions at a news conference Tuesday afternoon.
Maryland COVID-19 Statistics
Wednesday the state recorded 2,018 new infections since Tuesday. This is the 15th straight day the state recorded more than a thousand new cases. The state's cumulative case count is 171,823.
15 deaths were reported Wednesday, bringing the state death toll to 4,201.
The state reported a rolling seven-day average of 6.82% for positive COVID-19 tests Wednesday. This is a decrease of 0.03 from Tuesday's rate of 6.85.