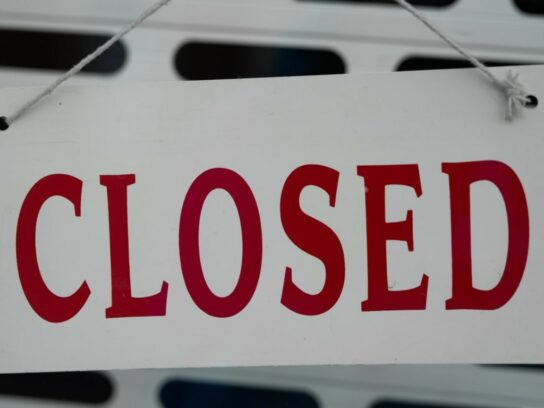 Inspectores del condado de Montgomery cerraron tres negocios durante el fin de semana del 4 de julio por no seguir las medidas de salud pública de COVID-19, según un comunicado del condado.
Cabana Hookah Lounge en Silver Spring se cerró porque no se permite que los bares de hookah se abran durante la Fase 2. Palisades Lounge en Silver Spring se cerró por no seguir las medidas de distanciamiento físico y por una violación de licor, otros establecimientos recibieron multas.
After visiting more than 1,900 businesses to provide education about the requirements to comply with reopening, Montgomery County inspectors visited businesses over the weekend and closed several for not complying with restrictions. Details: https://t.co/gIU98wjAtc. pic.twitter.com/Jh4PW80duD

— Montgomery County MD (@MontgomeryCoMD) July 6, 2020
El condado reconoció las quejas sobre The Grille, en Flower Hill en Gaithersburg, que ha recibido atención negativa en las redes sociales después de que una publicación de Facebook, eliminada por un gerente o propietario, dijera que los empleados no usarán máscaras faciales.
"Permítanme ser muy claro … mi personal no usará máscaras faciales mientras trabajen aquí en Grille", dice la publicación en las redes.
"Si eso te molesta, entonces cena en otro lugar y trata de encontrar algo más importante para ocupar tu tiempo, como ser voluntario en un hogar de ancianos o en un comedor de beneficencia. Quienquiera que sea que haya presentado la queja, debe mirarse al espejo y tratar de encontrar algún significado real en su vida", añade la publicación.
Se recibió una queja sobre el restaurante el lunes 29 de junio, y un inspector de salud ambiental del Departamento de Salud y Servicios Humanos (DHHS) visitó el restaurante tres días después, el jueves 2 de julio. El inspector dio un "recordatorio verbal" sobre los requisitos de salud pública durante la pandemia de COVID-19.
Las quejas sobre empleados que no usan mascarillas se recibieron nuevamente durante el fin de semana. Los días normales de funcionamiento del restaurante son de jueves a domingo, por lo que el DHHS lo visitará nuevamente el jueves 9 de julio cuando vuelva a abrir sus puertas. La portavoz del DHHS Mary Anderson dijo que el departamento no cerró el restaurante.
"Hemos tenido embajadores de negocios que visitan los establecimientos para controlar los requisitos de reapertura, proporcionar listas de verificación, responder preguntas y ayudar como podamos", dijo el ejecutivo del condado Marc Elrich, en el comunicado.
"Reiteraré lo que he dicho antes y sobre lo que he sido muy claro: las empresas permanecerán abiertas siempre que sigan las pautas de salud pública. Si eligen ignorar la guía de salud pública, los cerraremos ".
El condado aconseja a los residentes con inquietudes sobre negocios que no siguen el protocolo COVID-19 que envíen un correo electrónico a hhsmail@montgomerycountymd.gov o llame al 311.