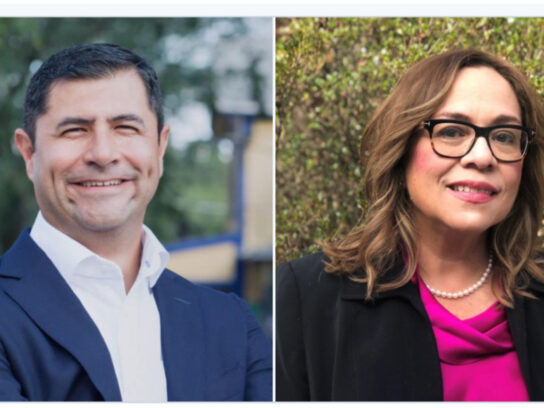 El Concejo del Condado de Montgomery aprobó en pleno, el martes 28, $5.59 millones de dólares para hacer realidad la iniciativa "Por Nuestra Salud y Bienestar" patrocinada por los dos concejales hispanos Gabe Albornoz y Nancy Navarro.
Dicha iniciativa tiene el objetivo de desplegar recursos de salud que sean culturalmente competentes, pruebas COVID-19 y educación pública en las áreas más afectadas por el virus en el Condado de Montgomery, con el fin de detener el virus y ayudar a las familias vulnerables, según el Concejo.
Todos los miembros del Concejo están comprometidos para proveer atención médica culturalmente competente y centrada en la comunidad, principalmente aquellas comunidades que se han visto más afectadas en el Condado de Montgomery, dice el Concejo en un comunicado.
Council approves $5.59 million to deploy culturally competent health resources, testing & public education in areas hardest hit by #COVID19. Councilmembers @nancy_navarro & @albornoz_gabe spearheaded funding to create Por Nuestra Salud y Bienestar: https://t.co/uDfQ7Q7tu9 . pic.twitter.com/YtCLvEfjHj

— Montgomery Council (@MoCoCouncilMD) July 28, 2020
"La pandemia COVID-19 ha exacerbado las brechas existentes en el acceso a la atención médica para nuestras comunidades de color," dijo la concejal Nancy Navarro, en el comunicado. "Desde el inicio de la pandemia, he trabajado para mitigar este impacto al proporcionar a la administración del ejecutivo del condado, Marc Elrich, estrategias y soluciones para que los sectores vulnerables reciban acceso a servicios de atención médica y otros recursos de una manera cultural y lingüísticamente competente, agrega.
"No hay duda de que hemos progresado desde el inicio de esta pandemia, y estamos en una posición mucho mejor que antes," dijo el concejal Gabe Albornoz, presidente del Comité de Salud y Servicios Humanos. "Sin embargo, datos recientes del Condado han demostrado que los casos positivos de COVID-19 han tenido una tendencia ascendente en la comunidad Latina", expresa el concejal en el comunicado.
"Por Nuestra Salud y Bienestar" can mitigate the effects of COVID-19 in our Latino community, and this framework can be adapted to other communities as well. I am grateful for my colleagues' support of this $5,596,115 appropriation to move this groundbreaking effort forward.

— Nancy Navarro (@nancy_navarro) July 28, 2020
Los Datos más recientes del Departamento de Salud de Maryland muestran que "los diez códigos postales más afectados por el Covid-19 se encuentran en Silver Spring, Gaithersburg, Germantown, Montgomery Village y Rockville, que en general tienen altas poblaciones Latinas. En estos códigos postales durante el mes de mayo, los casos positivos para los residentes blancos fueron del 16.1% en comparación con el 67.6% para los residentes Latinos. En el mes de junio estos porcentajes fueron del 2.7 y 28.3% respectivamente. Además, alrededor del 73% de los nuevos casos de COVID-19 en junio eran residentes Latinos. En su totalidad, la comunidad Latina representa el 37% de todos los casos en el Condado de Montgomery", según el Concejo.
Puede ver el reporte aquí.