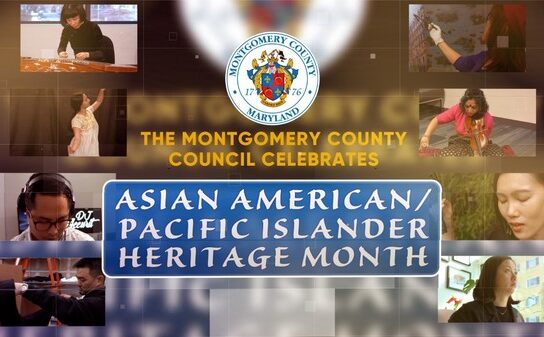 The Montgomery County Council commemorated Asian American Pacific Islander (AAPI) Heritage Month at their meeting on Tuesday, according to a press release.
The celebration's theme this year is "Advancing Asian American and Pacific Islander Leaders Through Collaboration in the Arts."
The commemoration included a video documenting Asian Americans and Pacific Islanders making a difference in their communities through film, dance, music, and other forms of art. It will also feature a message from U.S. Trade Representative Ambassador Katherine Tai.
Council President Gabe Albornoz said this month is a way to honor how the AAPI community has contributed to Montgomery County and the world.
"Asian Americans and Pacific Islanders enrich our societal fabric and strengthen our community every single day," he said.
Some cities in Montgomery County, like Gaithersburg, will hold events to celebrate AAPI month, including live hula dancing and Kolam drawing. Kolams are repeating patterns, drawn on the ground just outside the front door of houses using rice or rock powder and have been passed down for generations.
The Council commemoration streamed live on the Council's Facebook page, YouTube channel and Council website Tuesday, May 3.
Watch the commemoration: