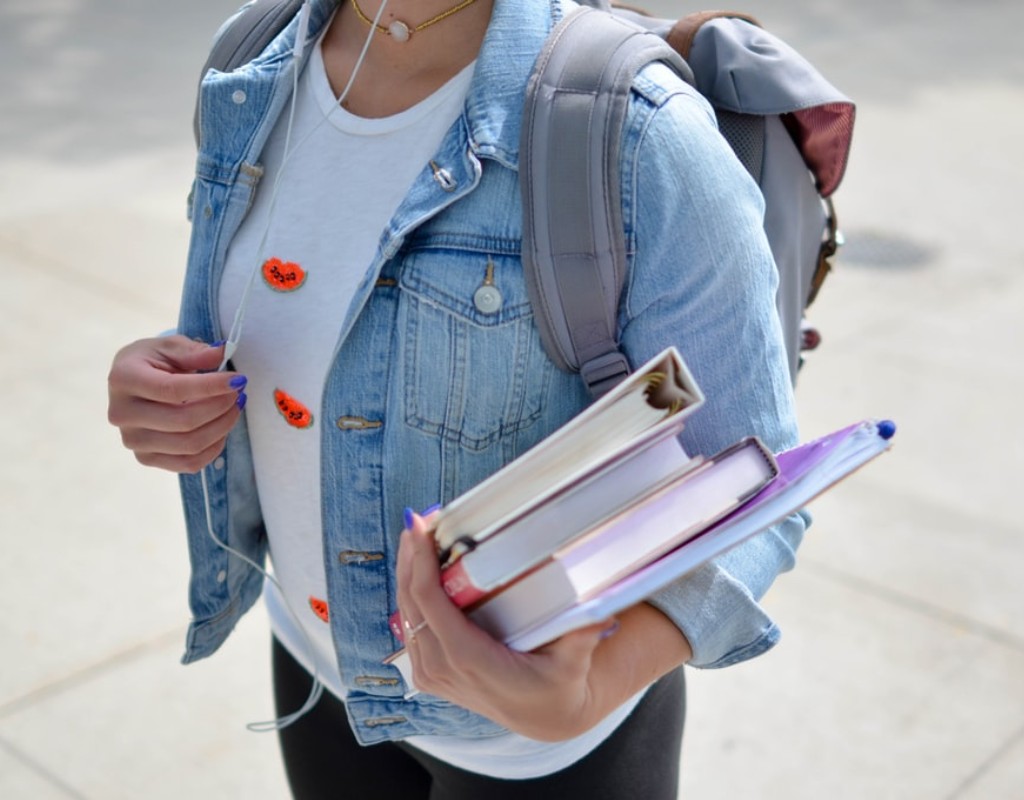 Discuten dos Opciones para Otoño: Aprendizaje Híbrido y Totalmente Remoto
La Junta Escolar de las Escuelas Públicas del Condado de Montgomery (MCPS) y otros funcionarios discutieron dos opciones para el regreso a clases, en una reunión el lunes por la noche.
La primera es una opción híbrida basada en la capacidad escolar. Los estudiantes rotarían en ir a la escuela para el aprendizaje cara a cara mientras que otros estudiantes aprenderían de forma remota.
La segunda opción es un plan de aprendizaje totalmente remoto, según la Dra. Janet Wilson, Jefa Interina de MCPS, estarán preparados para responder a los cambios y sugerencias del Departamento de Salud y Servicios Humanos del Condado de Montgomery (DHHS) y trabajarán con el Oficial de Salud del Condado el Dr. Travis Gayles en la toma de decisiones.
La reunión fue una discusión sobre las posibilidades de recuperación, sin embargo, no se presentaron opciones oficiales.
El sistema escolar tendrá que ser flexible y planeará poder cambiar una escuela, varias escuelas o todo el distrito a un aprendizaje remoto completo si las circunstancias lo requieren. La Superintendente Adjunta de MCPS, Dra. Monifa McKnight, dijo que MCPS considerará quién necesita estar más en el edificio si se produce un aprendizaje híbrido. Los funcionarios también están considerando una rotación de medio día con un día escolar más largo en general.
El estado requiere que un plan completo de regreso a clases esté disponible públicamente en línea antes del 15 de agosto. El superintendente Dr. Jack Smith dijo que MCPS continuará implementando partes del plan hasta entonces, y que nada será una sorpresa para el momento en que se confirme el plan completo a principios de agosto.
Smith dijo que a mediados de julio el sistema escolar dará a conocer cómo será el primer día de clases.
.@mocoboe is discussing the MCPS recovery of education plan. Tune in: https://t.co/SRr7P29vpa pic.twitter.com/SBVM6bWmmg

— MCPS (@MCPS) June 29, 2020
El día de instrucción de otoño operará en un horario de día escolar completo, a diferencia del plan de aprendizaje remoto de Primavera 2020. Puede incluir una combinación de aprendizaje sincrónico y asincrónico, lo que significa aprendizaje en vivo con un maestro y aprendizaje individual, respectivamente. MCPS consideraría las necesidades de programación de las familias que tal vez no puedan participar en la instrucción en vivo, y habrá opciones para que esos estudiantes tengan acceso a la instrucción en el momento que mejor les convenga.
McKnight dijo que la encuesta enviada a los padres sobre cómo creen que debería ser este otoño también influirá en cómo los estudiantes regresan a la escuela. Casi 30,000 personas respondieron a dicha encuesta. El plan se basará en una guía de salud, y la encuesta ayudará a que sea más sólido y refleje lo que la comunidad considera importante.
Se enviará una segunda encuesta en julio que se centrará en las necesidades de las familias en cada escuela y se proporcionará a través de ConnectED.
Si los estudiantes vuelven al aprendizaje en la escuela, las escuelas se verán muy diferentes debido a las medidas de distanciamiento físico. Las calcomanías estarán en el piso indicando los requisitos de distanciamiento, junto con otros carteles visuales. Los materiales del aula, como los crayones y los cubos de suministros, no se pueden compartir, y habrá un uso mínimo de espacios compartidos como "centros". En la reunión, se mostró un video de un aula de cuarto grado con 12 escritorios físicamente distanciados entre sí. Se mostró otro video de estudiantes distanciados usando calcomanías de piso mientras esperaban en el pasillo para usar el baño.
MCPS proporcionaría un proceso electrónico y en papel para la evaluación de salud antes de que los estudiantes puedan regresar a la escuela en persona, y se requerirán revestimientos para la cara. El uso compartido se minimizará y se aumentará la limpieza.
Smith enfatizó la necesidad de hablar sobre la recuperación en el contexto de otros temas. Discutió el tema del racismo, el cual se ha vuelto cada vez más relevante desde el asesinato de George Floyd en Minneapolis. También mencionó las recientes acusaciones de acoso y asalto sexual que han denunciado los estudiantes de MCPS hacia otros estudiantes y profesores.