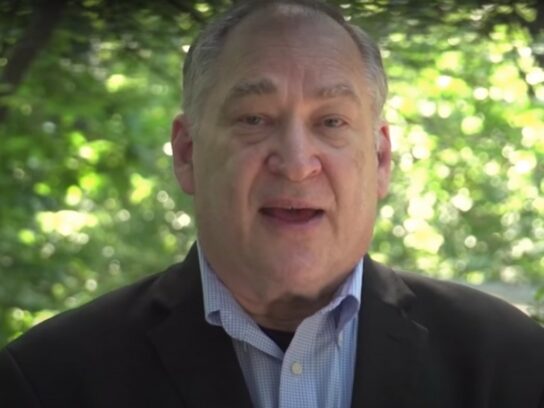 Montgomery County Executive Marc Elrich addressed business compliance with COVID-19 guidelines in a message to residents this week. 
He said 96 percent of businesses and restaurants that have been visited by business ambassadors are following regulations, like physical distancing and face coverings. However, several would not comply. 
"In these cases, we could not stand by. We needed to take action. And we did," Elrich said in his statement. 
Out of the more than 2,000 businesses visited by the county in recent weeks, a few refused to follow public health guidelines. 
"Since they would not accept the help of our ambassadors, and would not comply with the guidelines, we closed those businesses down," Elrich said. 
"And although I hope we do not have further situations of noncompliance, we will continue to close down any business that does not feel it shares responsibility to keep our entire County safe from COVID-19."
Watch Elrich's message to residents:
Two businesses have been shut down so far, said Montgomery County Department of Health and Human Services (DHHS) Spokesperson Mary Anderson. Palisades Lounge in Silver Spring was closed for physical distancing violations and for a liquor violation. It reopened Thursday afternoon.
Cabana Hookah Lounge in Silver Spring remains closed because hookah bars are not included in Phase 2 of reopening and it did not have a proper license to operate, Anderson said. 
Business compliance has become a topic of discussion for Montgomery County and its residents after the owner of The Grille at Flower Hill said his employees would not be wearing face masks while working. 
https://www.instagram.com/p/CCUFvJbhLFi/?igshid=1bq7ioeenfqrh
"Let me be very clear… my staff will not wear face masks while working here at the Grille," the now-deleted Facebook post from The Grille said last week. 
"If that bothers you then please dine elsewhere and please try to find something more important to occupy your time such as volunteer at a nursing home or soup kitchen. Whoever you are that filed the complaint, you need to take a good look in the mirror and try to find some real meaning in your life."
The Grille and its owner have received an abundance of social media backlash since that post, and councilmembers and county officials discussed it publicly during a meeting Tuesday. 
"They will not reopen on Thursday under the circumstances of what they posted," Office of Emergency Management and Homeland Security Director Earl Stoddard said.
As it turns out, The Grille is closed indefinitely. A county health inspection was planned for Thursday, but it did not take place as the owner did not open the restaurant. The Grille's Facebook page is now nowhere to be found, and the owner told MyMCMedia that he has taken it down. 
He said "I'm done." 
A sign on the Gaithersburg restaurant's front door says, "Closed until further notice."