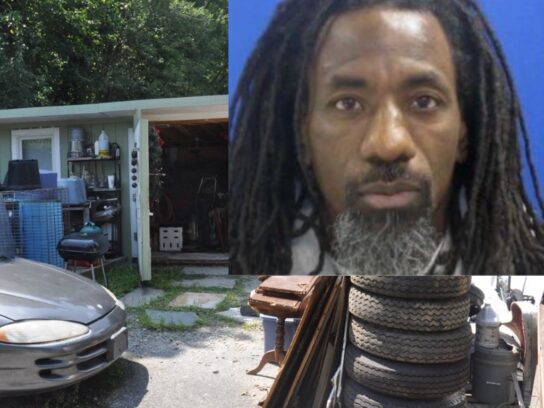 A man sentenced to prison for the murder of his lover's spouse was retried and found guilty for a second time in Circuit Court for Montgomery County late Thursday night.
Hussain Ali Zadeh, previously convicted in 2017 and sentenced to 30 years in prison, was granted an overturn on appeal in 2020. The Maryland court argued a mistrial should have originally been declared due to an erroneously introduced idea that Zadeh's girlfriend, Larlane Pannell Brown, was the perpetrator of the deadly blows. Court evidence determined Pannell Brown was physically incapable of delivering the blows that killed her husband.
The State recently retried Zadeh's case, and on Thursday a jury found the defendant guilty of second-degree murder in the death of Cecil Brown. The honorable Judge David Boynton scheduled sentencing for Feb. 1, 2022. Zadeh again faces up to 30 years in prison. The three years Zadeh has already served will count towards his sentence.
Zadeh and Pannell Brown engaged in an affair in October 2013. The relationship afforded sexual and monetary benefits to Zadeh, including a paid vacation to Jamaica and a Jaguar station wagon, gifted to him by Pannell Brown. Zadeh was not monogamous, maintaining multiple relationships with different women, and even marrying a woman who was pregnant with his child in Jamaica in 2014.
On Aug, 4, 2014, 74-year-old Cecil Brown left his home in Takoma Park around 6 a.m. for work in Jessup, MD. Upon finding out that day's job was canceled due to weather conditions, he told his coworkers he was headed home. Evidence translated by a cellular forensic technology expert revealed that Zadeh's phone was active inside the Browns' home from 6:59 a.m. until 11:51 a.m. When Mr. Brown arrived home, he went in the backyard to grab some tools to fix his wife's truck. Trial evidence determined Zadeh delivered several blunt force blows to Mr. Brown's head. The injuries led to Brown's death.  Court documents described the murder as "prolonged, painful, and brutal."
Police interviewed Zadeh later on Aug. 4, 2014, where he refused to turn over his two phones to police custody for review. Zadeh and Pannell Brown moved into an apartment together, until their arrest in May 2017.
Larlane Pannell Brown currently serves her 30 year prison sentence.