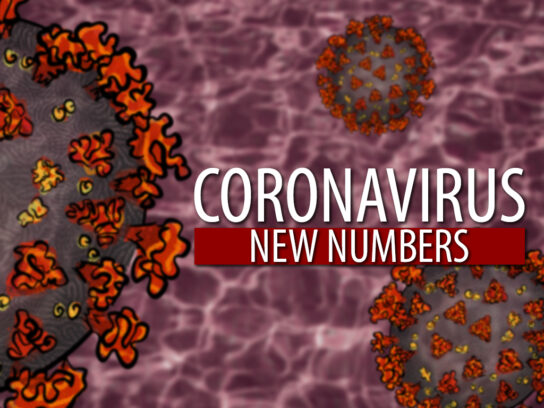 Montgomery County COVID-19 Statistics
The Maryland Department of Health reported 425 new COVID-19 cases in Montgomery County Friday morning. The county's cumulative case count is 41,172
Montgomery County recorded three new coronavirus-related fatalities Friday, bringing the death toll to 1,012.
The county has a rate of 6.52% for positive COVID-19 tests, which is a decrease of 0.01 from Thursday's rate of 6.53%. The county's positivity rate is lower than in 16 of Maryland's 24 jurisdictions.
Montgomery County leads the state in total COVID-19 related fatalities; Prince George's County has 991 fatalities and the most coronavirus cases in the state with 49,565 cumulative cases.
County and state health officials are monitoring the surge in COVID-19 cases, deaths, and hospital bed utilization closely.
During his briefing Thursday, Gov. Larry Hogan announced a travel order requiring anyone who travels in and out of Maryland to get a negative COVID-19 test result or self-quarantine for 10 days. Earlier this week Hogan announced that every Maryland hospital will receive COVID-19 vaccine doses over the next two weeks.
Adventist HealthCare Shady Grove and Adventist Health Care White Oak Medical Centers received 975 doses each of the Pfizer vaccines this week and administered the first vaccines Thursday. Holy Cross Health also received boxes of the vaccine and plan to vaccinate its front line workers Friday. MedStar Health, which includes Montgomery Medical Center in Olney, is also preparing to receive doses this week and has purchased several ultra-cold freezers to store them.
The Montgomery County Council approved new COVID-19 restrictions which went into effect Tuesday at 5 p.m. The restrictions include a ban on indoor dining at restaurants and further capacity limitations at retail locations and indoor sports.  During Tuesday's Council meeting, County Health Officer Dr. Travis Gayles told the Council that hospitals are reaching capacity for ICU and acute care beds.
County Health Officer Dr. Travis Gayles and Office of Emergency Management Director Earl Stoddard explained Wednesday what hospitals in Montgomery county and across the state are doing to free up space in this video:
Maryland COVID-19 Statistics
The state recorded 2,569 new infections Friday. This is the 18th consecutive day the state recorded more than two thousand new cases. The state's cumulative case count is 246,553.
COVID-19 related hospitalizations appear to be dropping. On Friday, the state reported 1,686 patients were hospitalized across the state with the virus. This is the third consecutive day the number of patients hospitalized has dropped compared to the previous day.
Friday the state recorded 36 newly reported deaths bringing the death toll is 5,188.
The state reported a rate of 7.77% for positive COVID-19 tests Friday. This is an increase of 0.04 from Thursday's rate of 7.73%.