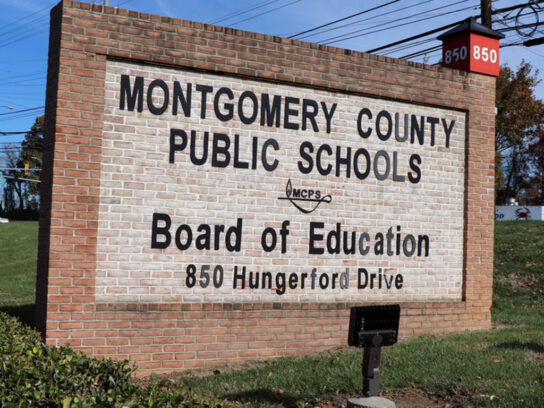 A widespread substitute teacher shortage in an already challenging academic year has led Montgomery County Public Schools (MCPS) to ask former students to consider substitute teaching, according to alumni.
An email sent from a Quince Orchard teacher in Gaithersburg asked a former student to consider applying for a substitute teaching position, promising the student would be able to work alongside their own former teachers in "the school you know and are comfortable in" should they be hired.
MCPS reportedly has 161 teaching vacancies, making it difficult for teachers to call out sick or take an emergency leave. Full-time teachers cover one another's classes, diminishing time necessary for course planning and rest.
Last month, the Board of Education voted to make Nov. 24, the day before Thanksgiving, a holiday, as well as added three early release days to the school calendar. Interim School Superintendent Monifa McKnight said the additional time off allows educators to plan and discuss best teaching methods and "to complete responsibilities that these people have never had to deal with pre-pandemic."
Many other school districts around the DMV have adopted similar calendars.
President of the Montgomery County Education Association Jennifer Martin says MCPS teachers are "demoralized, exhausted, and desperate for relief." Martin said she fears a "great resignation." To prevent it, educators need demands met, such as a pandemic wage premium for substitutes, an hourly wage for covering classes during planning time, and a moratorium on new initiatives.
To combat the shortage, MCPS lowered the requirements for substitute teaching. Historically, a bachelor's degree was needed to substitute teach, but now one only needs 60 college credit hours to apply. The move matches other counties' requirements, and makes substitute teaching more accessible to young aspiring teachers.
At MCPS, certified substitute teachers receive a pay of $19.97/hour, while non-certified teachers earn $18.79/hour. Questions can be answered on the MCPS website, by calling 301-279-3280, or emailing substaffing@mcpsmd.org.