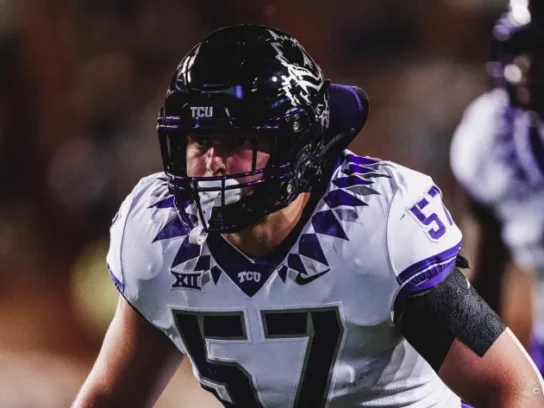 TCU (Texas Christian University) will be playing for the college football national championship against defending champions Georgia in Los Angeles on Monday, Jan.9. Coming into the season, the Horned Frogs were not considered serious contenders for their conference (Big 12) title much less for the national championship.
As unlikely as TCU's meteoric rise to the championship game is, the story of one its star players, Darnestown native Johnny Hodges' story is arguably more remarkable.
Hodges took a very non-traditional route to get to this point. The three-sport star at Quince Orchard received only two scholarship offers to play football. He ended up at Navy – playing lacrosse. And now, he's 60 minutes of football away from being a college football national champion.
Hodges spoke to MyMCM Director of Content Joe Yasharoff in the latest episode of the MoCo's Most Famous podcast about his amazing journey.
(Featured photo from TCU Athletics, photos in podcast by Phil Fabrizio)