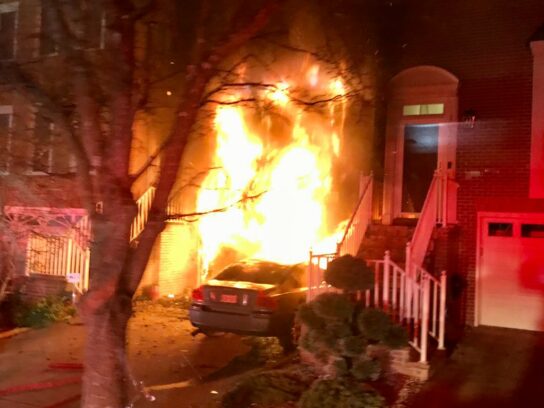 A man rescued his neighbors from a heavy fire around 11:20 p.m. Saturday in Rockville, Montgomery County Fire and Rescue officials said.
A couple saw flames coming from their neighbors' home on Sterling Terrace, said spokesperson Pete Piringer. George Totoreanu ran to help while his fiancée called 911. Inside the home were two grandparents and their twin 18-month-old grandchildren.
Everyone exited the home safely and no one was injured, however several families are displaced. MyMCM spoke with Piringer about the situation. He said the neighbor's actions were life-saving and prevented a potentially-tragic outcome.